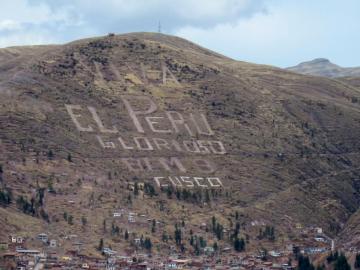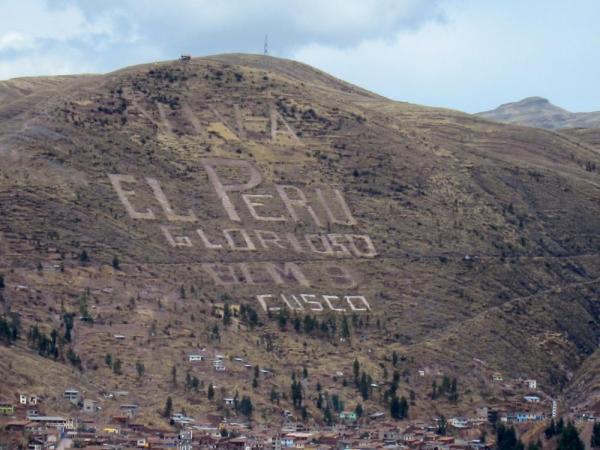 I suffer from wanderlust. Not just any type of wanderlust, but an acute form, otherwise known as "yuppie wanderlust." What is yuppie wanderlust you may ask? Yuppie wanderlust is a desire to see the world, yet seeing the world while staying in luxury accommodations. A traveler suffering from this affliction never stays at a hotel with less than 4 fluffy pillows on the bed, wifi, an ipod docking station and, oh yes, an in-room coffee machine, complete with individual size packets of coffee from a certain seattle based chain.
As a gift, I offered to take my fifty plus year old mom to Peru to see Machu Picchu. This legendary sight has been on her (and my) list for years. I booked our plane tickets with great excitement and began plotting a trip that was up to my usual standards. I was in the process of finalizing our day trip to Machu Picchu when my mom called and stated she wanted to hike the Inca trail. Our conversation went something like:
Me, "mom, you can go hiking around Machu Picchu."
Mom, "Lisa, I want to hike the Inca trail to Machu Picchu."
Me, (voice starting to quake at the thought of four days without a shower), "They have one day hikes along the trail."
Mom (sounding annoyed) "Lisa, I want to HIKE the TRAIL to Machu Picchu."
Me, "Mom, you do realize it is quite challenging?"
Mom (now clearly irritated) "Lisa, this is what I want to do! You told me that this is my trip. I want to HIKE THE INCA TRAIL."
Me (meekly) "ok, I'll see what I can find."
After much research (and many reassuring conversations with the staff at Adventure Life), I hesitantly booked the 5 day/4 night September Inca trail hike for me and my mom. The summer passed quickly and before you knew it, the trip was here. We landed first in Lima, spent the night at the airport hotel and took off the next morning for Cusco.
Cusco is a colonial town with a population of roughly 400,000. Upon arrival, we spent a few hours exploring Cusco. The Plaza de Armas (a beautiful square in the center of town with a fountain and several churches) was a short walk from our hotel. Because of the altitude and jet lag, we spent a large part of the afternoon napping. The Adventure Life representative was scheduled to meet us in the hotel lobby at 7 p.m.
The Adventure Life representative arrived promptly and began going over the details of the hike. He said that it would just be me and my mom plus our entourage of "only" 5 porters, a chef and the guide for the next few days. He took out a map and showed us our campsites for each night and gave us some last minute pointers on what to pack. I must admit, when the representative told us that we'd be traveling with 5 porters, a guide and a CHEF, I perked up slightly. How impressive... The closest I've ever come to having my own chef is ordering an omelet to order at a hotel. And now, I was going to have my own personal one for 4 days...
It was hard to sleep that night. Although, I was extremely excited about seeing the Peruvian country side, Machu Picchu, and meeting my own personal chef, I was not excited about the idea of "roughing" it for a few days with my mom. Prior to this trip, I had never gone camping. My sleeping bag still had the price tag on it! Plus, I was a bit nervous about the food. I am an extremely picky eater and was told that the chef would be preparing a "local cuisine." I envisioned a 4 day diet of exotic meats, such as guinea pig and alpaca.