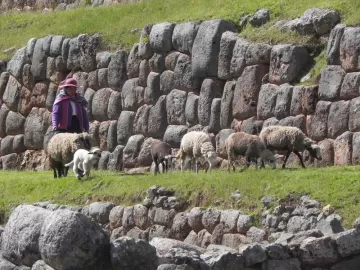 An early morning departure to ensure our seeing birds at the mud cliffs. Our boat drops us off at a floating blind, where a full breakfast is served. Blue-headed parrots by the hundreds, peach-fronted parakeets, macaws, a bat falcon -- to name just a few of the species we spotted.
The boat picks us up and drops us at the trailhead for a 2 1/2 hour walk through the jungle. Highlights: a red howler monkey (their call sounds like a jet plane overhead!), massive ficus trees, the amazing leaf-cutter ants, and the Morpho butterfly (electric BLUE).
After lunch and a rest, we are back on the trail to the Savannah, a four-hour round trip. More amazing sights: the Brazil nut forest, cicada ''towers'', and then suddenly walking out of the dense jungle to the open grasslands of the savannah. Jaguar prints in the mud. Macaws heading from their evening roosts are everywhere!