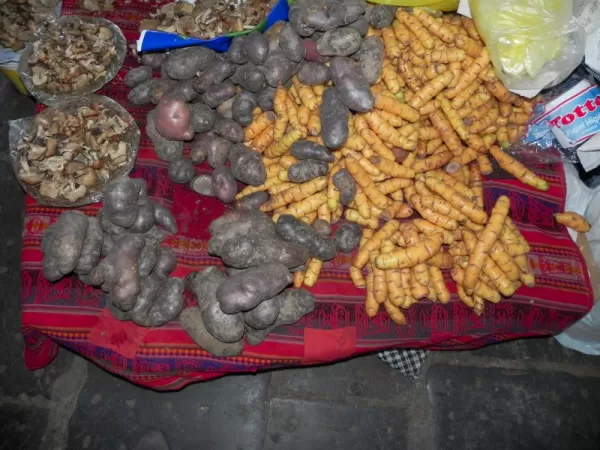 To be in this predominantly Catholic country during Easter week proves to be an unexpected delight.
We join the throngs to watch the big parade in the central plaza. Vendors are selling palms with crosses attached. It is the perfect venue for serious people watching and photographing women in their many styles of hats!
After the parade, we walk up to the Inca fortress, Saqsaywaman, on a hill just above the city. This is our first introduction to what we will see much more of in the week to come -- the intricacy of the stone work of the Incas!