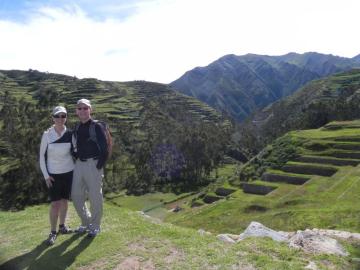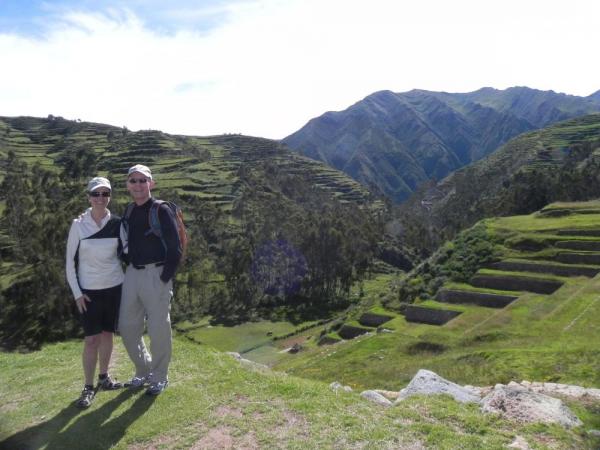 Depart Puno, fly to Puerto Maldonado where we are met by our guide, Pepe.
Our bodies aren't in shock, but they should be as we have just a few hours ago left 12,000-foot mountain climes and now we are in humid and hot weather.
As has been the standard on this Adventure, we have a guide, Pepe; our boat captain Pepe Sr.; and assistant Juan aka Jack. We cruise five hours down the Madre de Dios to the Heath River Lodge; it is almost dark when we arrive. The Lodge quite the pretty picture, all lit with only candles.
Tonight's dinner is catfish with rice and veggies (no more potatoes). Cheesecake for dessert. Rico! (''yummy'' a new word I learned from my buddy Carlos Antony :-)