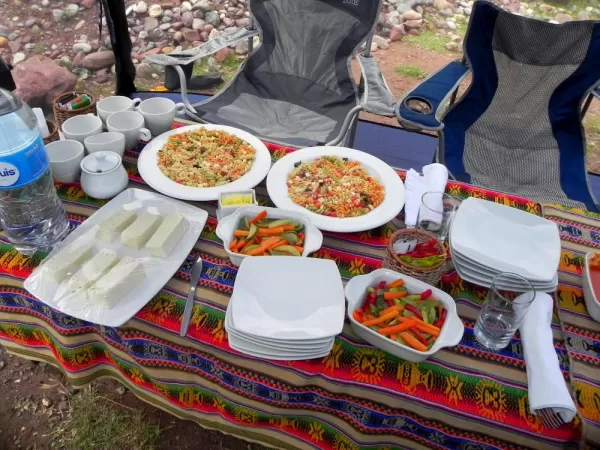 A bus ride takes us from the bustling Cusco to the vast high plains. Imagine Kansas with high snowcapped mountains in the distance. There are large herds of sheep, alpaca, llamas and cattle. We remind ourselves that everything on these ranches/farms is done by hand -- nothing is mechanized.
Several stops along the way to see Inca ruins, a local museum, and to have a great lunch.
At our hotel, we repack for our next three days on Lake Titicaca.