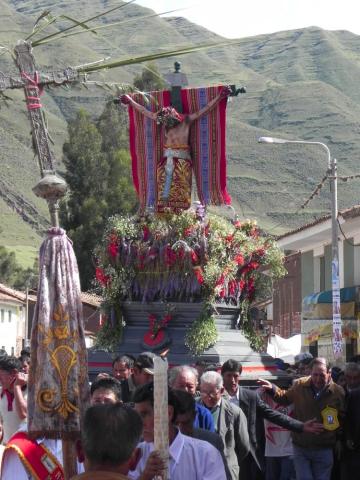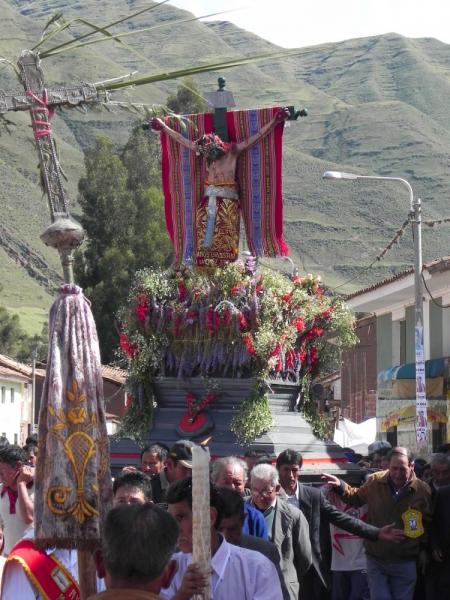 Before leaving Tikonata, we stroll to the island's quaint museum which houses a small but amazing collection of mummies, all women, and all in the fetal position. As was the Inca tradition, each was wrapped in straw baskets or with straw ropes. They were found by this island's farmers.
We board our ''sailing vessel'' for a two-hour sail to the neighboring island of Amantani. Our small wooden boat has this huge sail held up on a mast made of two pieces of tree branches, skillfully fitted together, to allow for the mast to collapse.
Our capitan is Luciano and his second mate is 9-year old Carlos Antony who is the son of our cruise boat captain; he and I don't speak the same language but we become friends over these few days -- he teaches me Spanish words and spells them for me as I write in my journal.
In the afternoon, Marco and we hike up to the highest point on the island, Pacha Mama (Mother Earth) to watch a stunning sunset. Along the route to and fro, we pass small fields of potatoes, locals digging and transporting them down on their backs, on donkeys, and one fellow had a wheelbarrow -- he has a difficult time controlling it on these steep trails. We get out of his way quickly!