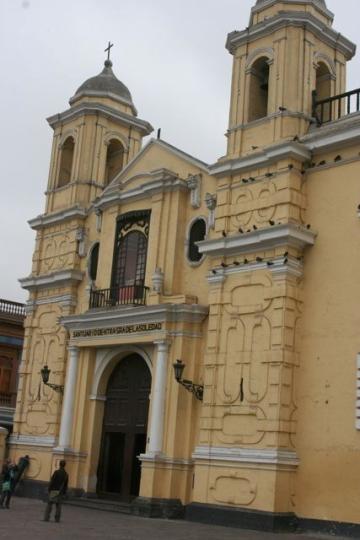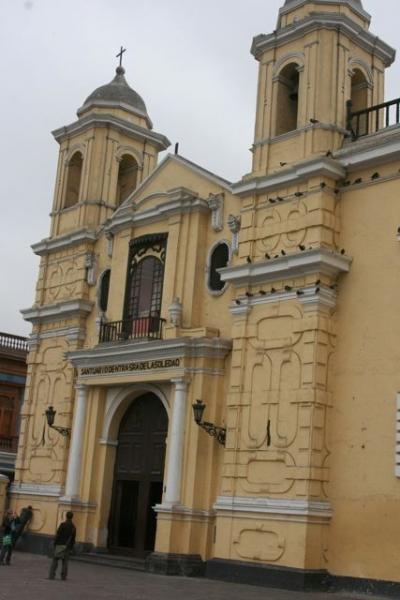 Cusco is both a modern and ancient city, but above all, it is charming. And, at 11,200 feet above sea level, it is also a city of deep breaths as well as entrancing vistas. Our hotel, the Marquesas has a helpful staff, lots of hot coca tea (all the better to adapt to the altitude, my dear) and a room on the second floor. It is only our first full day and I don't know if I'll make it up the stairs to our room, maybe I'll just keep drinking tea in the outdoor courtyard. Today, we meet our group of nine travelers from all over the US, a variety of young and old, couples and singles, all with the same goal of exploring the Inca valley and the highlight, Machu Picchu. We also meet Marco Antonio, our intrepid tour guide, we will learn over the course of our trip, that there is no obstacle that he cannot turn around into an opportunity. He speaks english, spanish and Quechua, the Incan language, he can also read between the lines and seems to answer our questions before we have formulated them.
It is a lively group that explores the city, starting at the Cusco Market, here can be found everything from fresh killed pigs to gladiolas, from one of hundreds of varieties of potatoes (No! Potatoes are not from Ireland as we thought) to medicinal concoctions for whatever ails you. I settle on a mangoe smoothie. Delicious!
From there we learn more about the Inca culture at the Museo INKA. We learn how the Inca culture flourished for only about 100 years, yet had such an incredible impact on the land and people. How Pizarro and the Spanish invaders killed the Inca leaders and tried to kill the culture, too. How the buildings of today were built on the foundations of the Inca buildings that stood here before the occupation, the Temple of the Sun became the foundation of the Catholic Church of today. We learn of the scientific and mathematical prowess of the civilization that existed so long ago. We learn that the history of this country is a living history, not something in a page of an ancient book, but a culture that is both Inca and Spanish, a multi-layered history that continues to this day in the Andes.