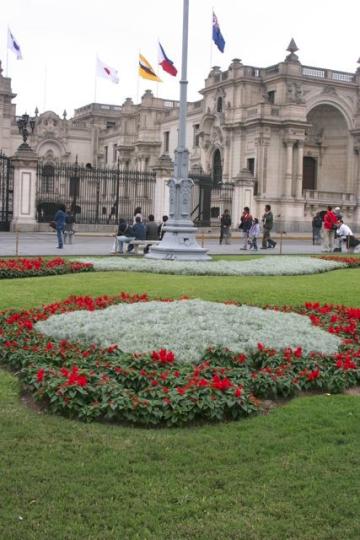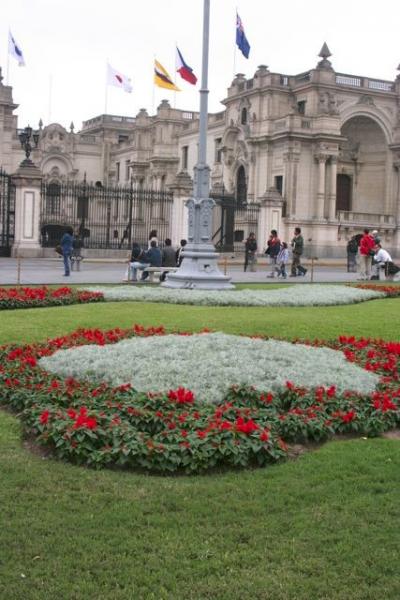 Our alarms were set for 5:00 am, but I awake earlier, too excited about the day ahead to sleep longer. We are taking the early train to Agua Caliente, the destination town to Machu Picchu. The train ride descending to 8,000 feet was another unexpected treat. We followed the Urubamba River down the valley, watching the landscape change from dry and sandy to lush green trees and shrubs, vines and flowers. We were entranced by the torrent ducks who flitted in and out of the rapids, flying a short distance then submerging into the white water one more time.
Agua Caliente is a town with lots going on, but only one focus, Machu Picchu. We eat a quick lunch and board the buses, after mimicking Marco and purchasing a 10 peso umbrella. It proved to be the best money spent on the trip.
I lost count of the switch backs, preferring to hug the seat on the bus as we cris-crossed the muddy road up to the summit. Many were disembarking, but all stopped as we rounded the corner and stood in wonder. There are no words or pictures to describe the majesty of Machu Picchu. There was a mist sweeping in from the valley below, adding to the magical quality of this amazing place. There is much to see, but it is best seen in small bits, taking in each formation or terrace that becomes greater when added to the whole. Marco gives us a guided tour, explaining how the Incas used astronomy, terracing for agriculture, planning for storage and living areas. It is a complex site, yet elegant in its simplicity and organization. We are given time on our own to wander and take in each vista, but always with Marco close at hand to answer any questions.
It starts to rain, but it does not matter, we continue to climb and explore, watching the mountains, the mist, the llamas and the magic of Machu Picchu. And, of course, I have the umbrella!