One thing I was not exactly prepared for was the timing of autumn in Alaska.  I knew that it was supposed to be chilly and wet for our trip, but extrapolating that to what that means for our travelers hit me upon my return.  Whereas in the contiguous US, autumn starts mid-September or beginning of October (depending on your latitude), in Alaska, autumn can often start at the end of August (or the middle of August in our case).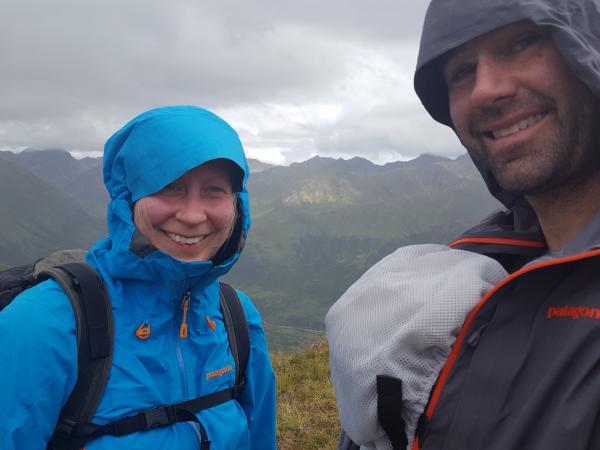 Thus, all of our pictures wearing cold weather gear!  So, if you are looking for more predictable weather in Alaska, aim for July or early August, or just give up altogether. 
Alaska is a land of extremes and it surprised me in a lot of ways.  Besides the weather, I was most surprised about the extend of swamp that the inland is comprised of.  I can't imagine having to traipse across the land without roads.  The only tree able to grow in the excessive moisture was the poor Black Spruce -- all of 5 feet in some areas.  
Maybe that's part of what makes Alaska so special.  So much of it is extreme --- massive mountains, stunted trees growing in vast swamps, extensive glaciers --- and that extremeness probably keeps most people away except for a few months a year.  We'll be back - but we may pack more clothes next time!