Most people who know me know that I hate to fly.  The smaller the plane is, the more worried I become.  So all of you travelers who ask me how big the plane is that flies between Quito and the Galapagos --- I know why you're asking and I feel your pain!  The smallest touch of turbulence and I'm clutching the seat in front of me, convinced we are going down in flames.  This is especially ironic since 1) I work for a travel company 2) used to work for Alaska Airlines and 3) my brother is a pilot.
BUT I refuse to let my anxieties limit my life experiences.  I also get terribly sea sick and hate chairlifts -- but I ski 3 days a week and haven taken boats all over the world.  We all have our coping mechanisms.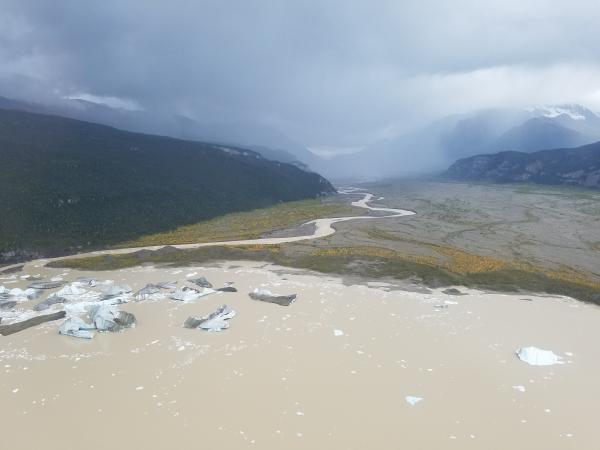 Flight seeing is almost mandatory when it comes to Alaska.  Especially inland.  There are only like 7 roads in Alaska and the state is gargantuan, so if you want to see stuff, you have to get up high.  On the one day when the clouds parted, the first thing Ian and I did was hit up the local flight seeing company in McCarthy --- Wrangell Mountain Air.  Bush flying in Alaska is old hat.  I thought we were mavericks asking to take our 6-month-old flying, but WMA has a pilot on staff with a toddler and he started flying with his daughter at 5 months of age.  He didn't blink an eye at the request and even had a headset her size.  Since everyone was game, we went for it!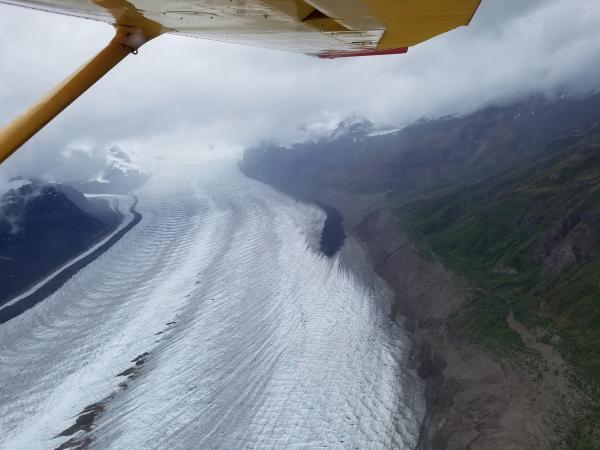 In one 50 minute flight, we saw mountain goats, glaciers, snowcapped peaks, and miles upon miles of true wilderness.  THIS is the way to see Alaska.  Our pilot, Austin, knew more about the landscape, geology, wildlife and history than we could possibly have expected.  I hadn't realized he would be a bush pilot AND a guide.  This was by far and away the highlight of our trip.  When we go back to Alaska, we'll pay the money to fly into the wilderness and hike or raft out.  Or we'll just fly for a week.  From the ground and from roads, you're only seeing a tiny portion of the landscape.  Getting up is only way to understand the vastness that is Alaska's landscape.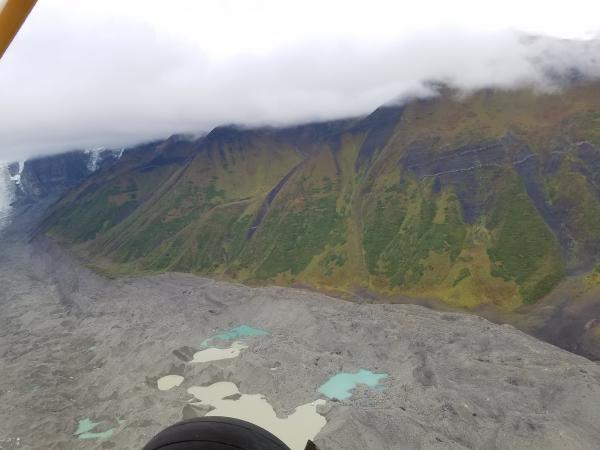 Hopefully we'll be seeing Alaska again real soon and if you ever find yourself in McCarthy, ask for Austin.  He's a stellar pilot and person!