We tried something that is particularly en vogue right now: camper van life.  On Instagram, you'll see #vanlife just about everywhere.  It's what all the cool kids are doing these days: quitting their jobs, buying a cool old Volkswagen Westfalia and hitting the road.  And then they post photos on social media to make us all jealous.  I'm too old for that jazz, but I did think it would be the way to go for our Alaska trip.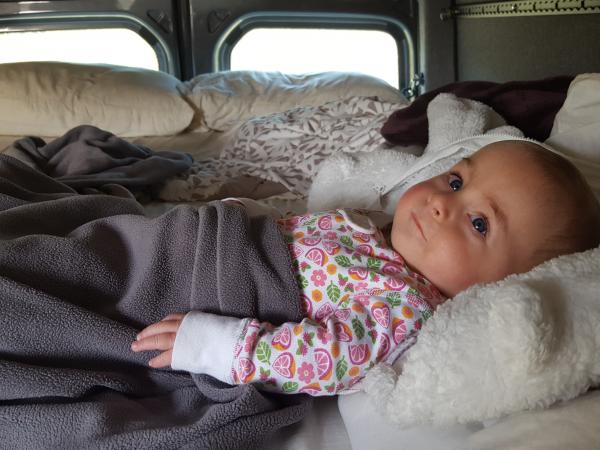 We found a super high quality rig at Alaska Camper Van Rentals.  I hadn't heard of them before, but they had amazing customer service and I felt comfortable from the get go talking with Wendy.  Our Mercedes Sprinter had a bed big enough to comfortably fit Ian, Daphne and I as well as heat, a stove, water, a great sound system and a french press.  Coffee is critical to our way of life.  It had just about everything we needed, including a back bench seat in which to install Daphne's car seat.   All in all, it was vastly more luxurious than tent camping, but less involved than an RV.  And it was 4X4, which we needed to get to some of the places on our itinerary.  An RV would have been tough for McCarthy and impossible on the Nebesna Road.  We saw thousands of rental RV's on the Kenai Peninsula, a couple in McCarthy and NONE on the Nebesna Road.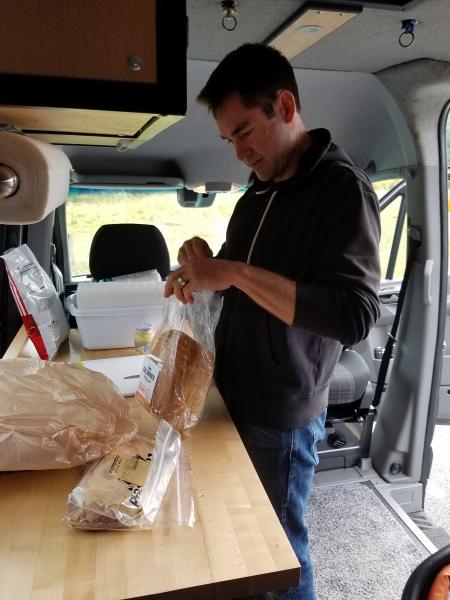 I'm glad that we tried out #vanlife for a week.  I can see it being perfect in the middle of summer when the weather was warm and dry.  And it worked out just fine for us.  We won't be quitting our jobs to participate in vanlife anytime soon (ever), but it's a great way of seeing Alaska!