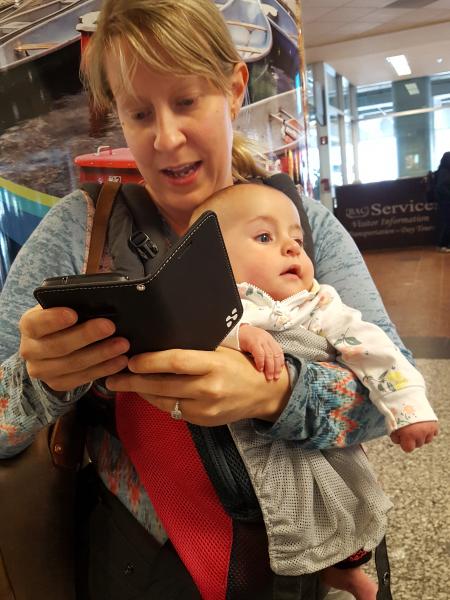 My husband and I have entered into an entirely new form of  travel: travel with baby.  Our 4:30 AM wakeup call for the flight to Anchorage was the first of the many rude awakenings we had on this trip.  The reality of traveling with a 6-month-old required a drastic change in the way we normally do things.  Gone were our plans to hike 15 miles a day in the most remote parts of the world.  For this trip, we stayed closer to home - deciding to rent a camper van out of Anchorage and explore a little of the Kenai Peninsula and most of the Wrangell–St. Elias National Park.  
I was prepared for the obvious limitations: choose a destination that is fairly close to home and "safe" / length of trip about 1/2-1/4 of what we'd normally do, put fewer locations on the itinerary, choose flight times while baby is supposed to be awake, longer layovers so we aren't rushing, etc.  As a trip planner, I'm good at troubleshooting these issues (I better be, since it's my job!). 
Inevitably, there were a few things I didn't foresee.  The first is that autumn starts in Alaska MUCH earlier than it does in Montana.  I was thinking we would still have good summer weather in the middle of August.  Not so.  Alaska decided it was autumn and it rained on us about half the time we were there.  And the weather was solidly in the 40's and 50's.  We maxed out at 62 degrees -- that was literally the warmest it got for the entire 10 days we were there.  My fantasies of parking along a pristine river within view of 16,000 foot snowcapped peaks, laying out a blanket and playing with Daphne in the afternoons?  Those were fantasies :)  We did have one day when the peaks showed themselves, but it was still chilly and Daphne preferred staying in the warmth of the van (or maybe I did -- it's hard to tell).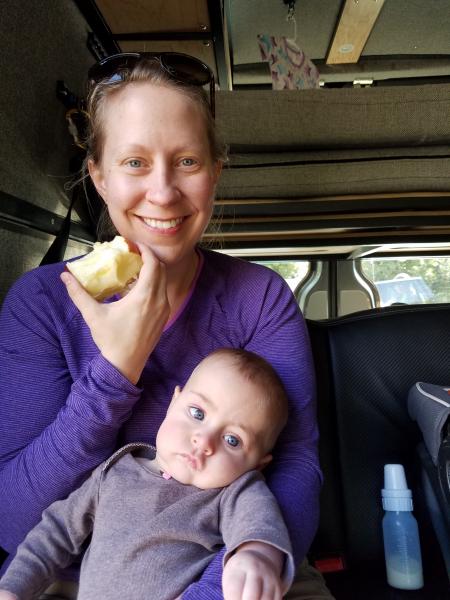 The second thing I didn't foresee: I wished we had had more room because we were cooped up in the van.  Had we had nice weather, the camper van would have been just perfect.  Sleep in it, drive in it, but cook, eat, relax and play outside. After 5 days of cooler temps and rain, I would have happily paid extra for an RV, so that we all had a bit more space.  We would have given up our 20 MPG fuel efficiency, but been happier overrall.
Last thing when traveling with baby -- pick 1 or 2 places to visit and stand pat with that number.  I've been advising that to my travelers for years and should have heeded my own advice.  Trying to pack in Anchorage, Seward, McCarthy and Nebesna in 10 days was insanity.  Just taking out one of those locations would have drastically changed the trip dynamic.  By the end of the trip, Daphne was OVER sitting in her carseat.  Driving into Anchorage on the last day, she fussed and cried.  Lesson learned!  One or two days of long drives is fine, but not many days in a row.  Good thing she's resilient!