Google "largest protected areas on earth".  Wikipedia will tell you that this one is 18th largest on earth and most of the ones higher up on the list are marine reserves.  For protected areas of land, Wrangell-St. Elias is the 5th largest.  It's just massive in scale.  It has the 2nd tallest icefall in the world - second only to the Himalaya.  These are the places that draw us.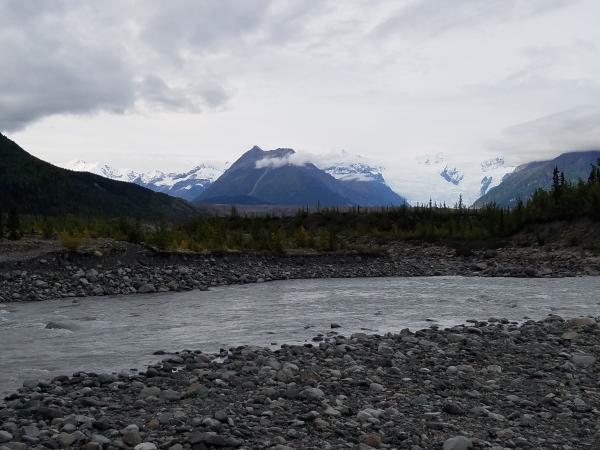 I'm lucky to have a husband that wants to travel to the same types of places as I do.  Beaches don't interest us.  We can relax later in life.  Right now, we are youngish and healthy and we love mountains and snow.  So that's where you'll find us. Yes, we are limited by baby.  And grandma would have happily watched her, but we do want to take her along for the ride, when it's appropriate.  
The Wrangell-St. Elias Mountains are phenomenally gorgeous and the towns of McCarthy and Kennicott are charming.  Both Ian and I had already been to SE Alaska on cruises/fishing trips and wanted to explore something a bit off the beaten path.  I'd happily go back to McCarthy again and spend a good 4-5 days there, hiking, flying and rafting.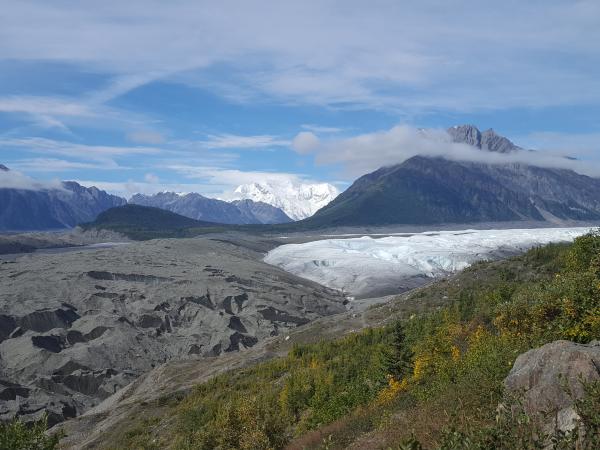 We explored the region both from the McCarthy (south) end and from the Nebesna Road (north end).  Nebesna is truly remote.  When we mentioned it to the owner of Alaska Camper Van Rentals, he said he had been there earlier in the season and the road was impassable.  We were lucky when we went as the road had recently been graded and the stream crossings were dried up.  I can imagine in June and July that this road is not for the faint of heart, but it treated us kindly.  
I'm happy we went out of our way to see a part of Alaska that few people ever do and I hope we get to venture a little farther in next time.