We learned a lot from our tour guide in Juneau, Alaska. His name was Archie, and he was hands down THE BEST guide we've ever encountered in all of our travels!  A native Tlingit, he delivered the insight of a local with the wit of a stand-up comedian. Among the general information - population is 32,000 people, there are only 4.5 hours of sunlight in the winter, there is a 5% sales tax - Archie shared some good random tidbits.  For instance, did you know that all McDonald's "Filet-O-Fish" sandwiches are made with true Alaskan cod? Or that there is a $300 fee if residents put their garbage out improperly or at the wrong time due to bear activity? 
We also learned some facts about the renowned glacier that is right in the city of Juneau, Mendenhall Glacier.  It is TWO MILES wide (wow!), and 100 feet of snow falls each year on the Mendenhall Ice Field.  The glacier is constantly changing - we JUST missed a calving by mere minutes!  When we came back the next day, we noticed a chunk of the glacier gone and fresh icebergs floating in their blue glory.  The hike to Nugget Falls is leisurely and so scenic that you wouldn't even notice or mind if it were strenuous.  Feeling the mist from the falls and being pounded by the deafening sound of its rushing waters are worth getting up close.  The Visitor Center is also worth a visit with interactive exhibits, multiple park rangers available to answer questions, and spotting scopes to view wildlife.  We saw a mountain goat and her kid that was born just a day before!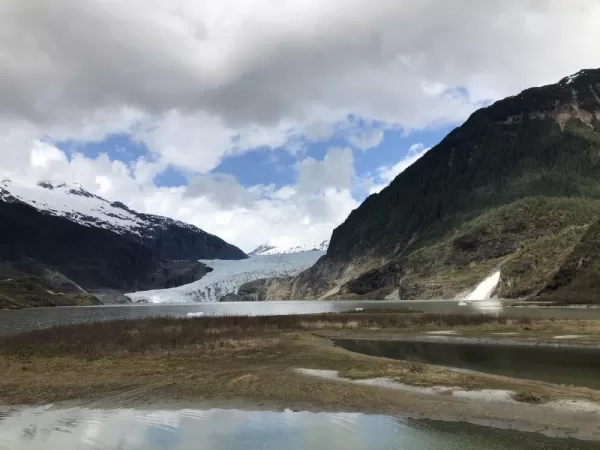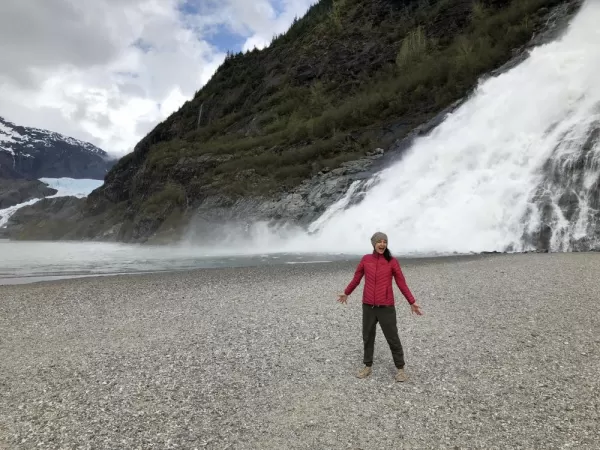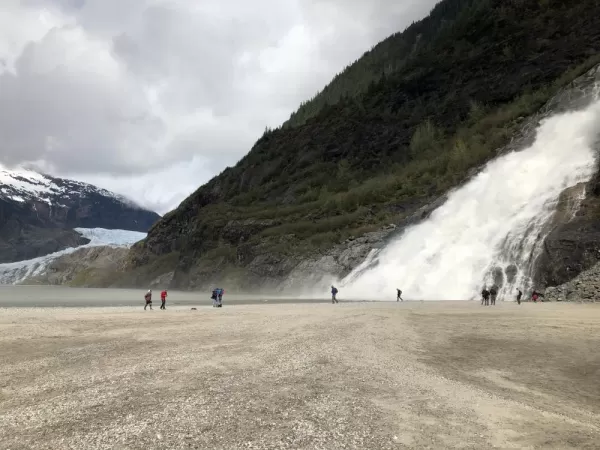 After your exploration of Juneau, you might have worked up an appetite.  May I recommend, or better yet I will just tell you...eat at SALT!  It is locally owned and on par with establishments you would find in bigger cities.  We had high hopes for this place, but it even surpassed those.  I'll just tease you with a peak of our Panzanella with Burrata, Fried Calamari with artichokes & pickled peppers, and Truffle Frites with Mornay Sauce & Fried Egg.  Trust me.  You will not be disappointed...or hungry!