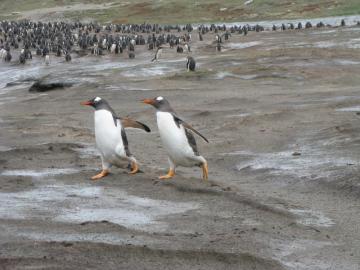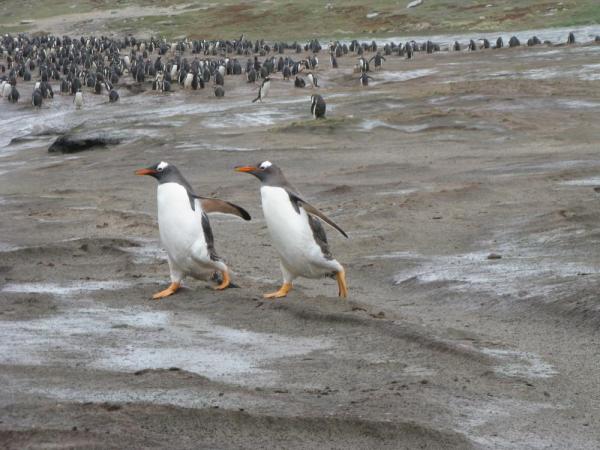 I sleep until 8:45am and wake up feeling refreshed. We have our breakfast and perform the mandatory gear cleaning in preparation for our stops in South Georgia. There is a lecture on king penguins and one on sea birds. I enjoy learning more about the animals we will be seeing. Around 7:00pm, we eat appetizers in the lounge and meet more of our cruise companions. Then we watch the Christmas Show in the theater. Dancing on a moving boat looks tricky. The four dancers have an interesting act with one of the dancers inside a blow-up bubble. For a small cruise ship, the entertainment has been diverse and well done.
Next we go to the Christmas Eve dinner, which is a lengthy affair with music and a four-course meal. We have soup, foie gras, scallop souffle, veal, and turkey. Most of the dishes are good. But, I don't care for foie gras, so my husband gets two servings.
After dinner, we go to the Christmas mass, which is in French with no translation. So, we quietly leave early and go to the Christmas party where we enjoy the live music. We dance a bit, but mostly observe the crew as they are the most animated on the dance floor. It feels a little bit like a French disco!
We decide to leave with the friends we met at our hotel and play a few rounds of cards. But, dawn starts to appear and suddenly we realize that it's 3:00am. We quickly dash off to bed and are excited to discover that the turn-down service includes a large box of French chocolates as a Christmas gift from the cruise company.