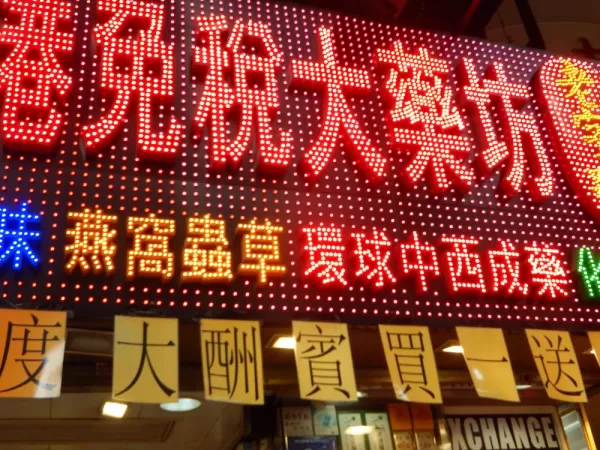 Three days in Hong Kong and I realized this city is switched ON
.
Visiting Hong Kong is like entering a video game — bright, colorful lights, fast-moving objects, and you are always on the move. The streets are lined with neon lights and gigantic billboards. The sidewalks are crowded with people scurrying from point A to point B. Double-decker buses barrel down the road like hulking monsters. Even the crosswalks beep at you, with the cadence increasing as the timer is about to expire.
But beyond the frenetic pace, there are things to enjoy at a slower speed — taking a ferry ride across the harbor; riding a gondola up the green, mountainous hillside; strolling through the Jade Market; savoring a few dumplings at dim sum; taking in the incredible skyline; or contemplating the meaning of life from beneath the giant Buddha statue.
Like most big cities, there are plenty of things to see and do in Hong Kong. To get to these attractions, you may choose from many modes of public transportation. We traveled by train, subway, tram, bus, taxi, gondola, ferry and the
Mid-Levels Escalator, the longest outdoor covered escalator system in the world. I was very impressed with how clean and smooth everything sped along. It was fairly easy for us to figure out (or ask someone) where we needed to go, how to get there, and where to buy tickets.
Of course in a crowded city we often had to wait in long lines at the busier attractions. And you have to keep in mind that in many Asian cultures, there is no personal space. People will stand in line with their arm touching your arm, long hair brushing your shoulder, or a huge leather purse jabbing your stomach. It is also very common for people to bump into you as they walk by and not even acknowledge it; they just keep walking. Children were especially pushy when they wanted to see what they wanted to see. I learned very quickly to just take a deep breath and try to get out of the way!
We enjoyed our adventures in Hong Kong, but after a few days I was glad to exit the game.