Have questions? We're here.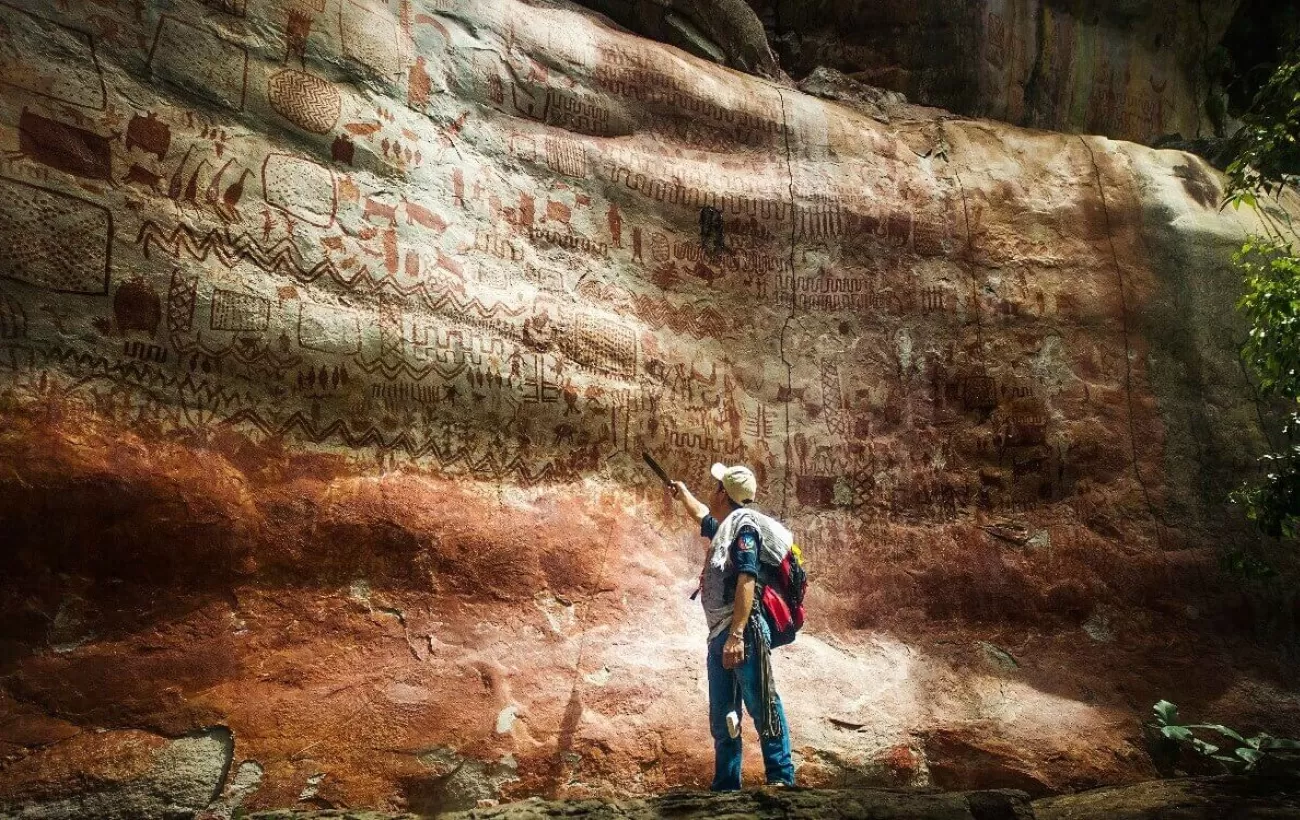 Guaviare Jungle Explorer
Example 4 Day Tour
Get inspired by the possibilities.
Build your ideal trip.
Immerse yourself in the captivating wildlife adventure of exploring the Guaviare Jungle in Colombia. This unforgettable and thrilling 4-day experience takes you deep into the heart of the lush and untamed remote region of Guaviare. Throughout your journey, you will embark on a series of guided hikes and boat trips, venturing into the heart of the Guaviare Jungle and encountering diverse wildlife along the way. See the imposing rock formation of Puerta de Orion. Witness the bright red Macarenia clavigera plants that create a river of bright colors and shades. Venture into Lake Nare's wilderness and discover the Amazonian Pink Dolphins. Discover the ancient pictograms of the Cerro Azul archaeological site. Experience the waterfalls and natural pools in Guaviare. This unforgettable journey into the Guaviare Jungle will captivate, challenge, and change you forever.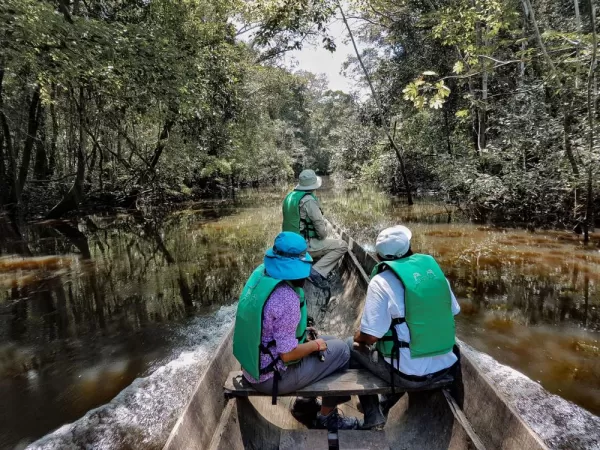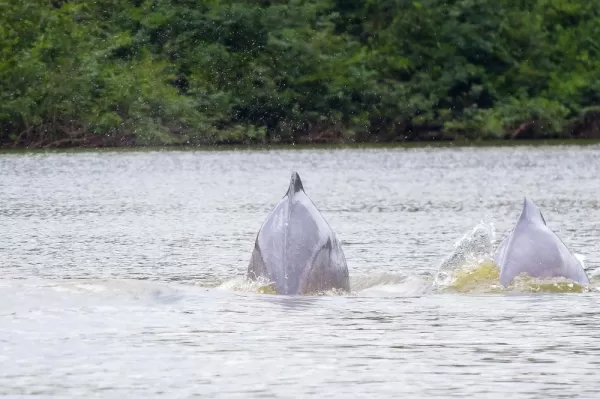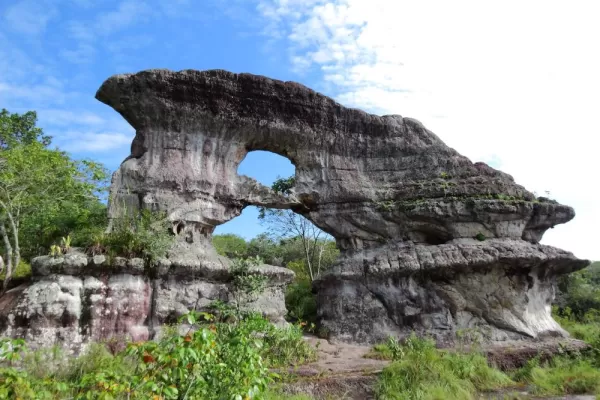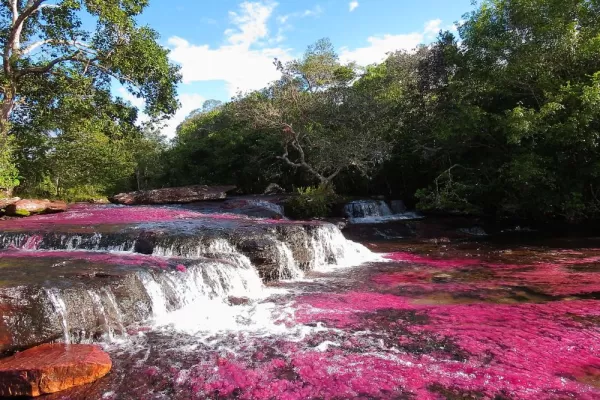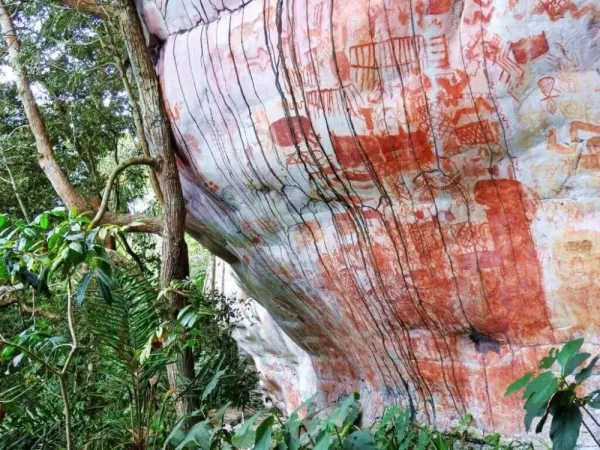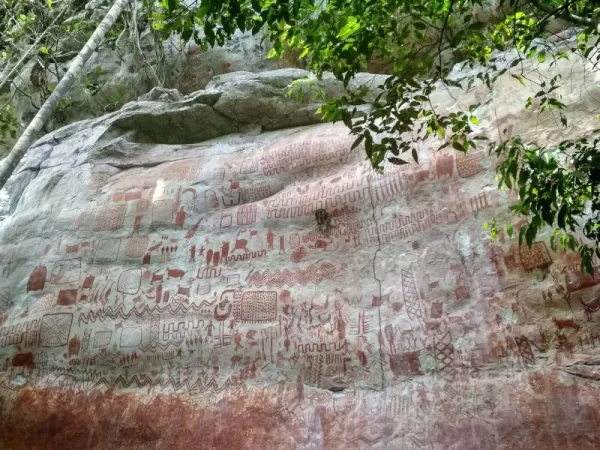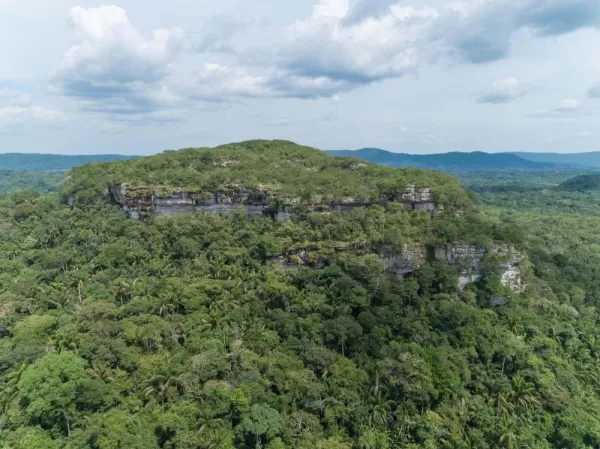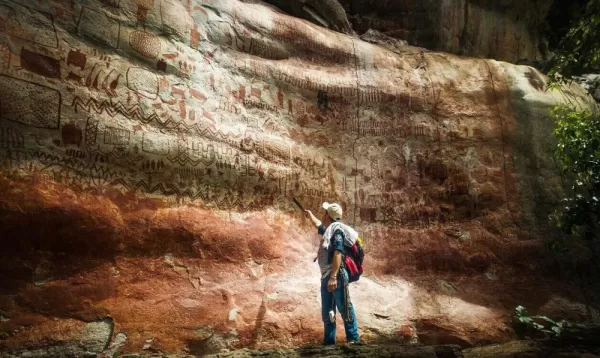 Explore the dense jungles, rivers, and stunning natural beauty of Guaviare
See the imposing rock formation of Puerta de Orion.
Witness the bright red Macarenia clavigera plants in the river
Visit Lake Nare and witness the Amazonian Pink Dolphins
Discover the ancient pictograms of the Cerro Azul Archeological site
Experience the waterfalls and natural pools in Guaviare
Bogota
Cerro Azul
Guaviare
Nare Lake
San Jose del Guaviare
Full Itinerary
Expand All
Day 1: Arrive in Bogota | Fly to San Jose del Guaviare
Start your adventure by arriving in San José Del Guaviare, the gateway to the Guaviare region. Upon arrival, take your lunch before starting your first adventure. A 15-minute drive will take you to the River of Colors, which has the aquatic plant Macarenia clavigera.

Explore the stunning Colored River, known for its unique hues caused by the confluence of different rivers. You can take a boat tour along the river and witness the fascinating blend of colors. This area is ideal for hiking, observation, photography, and recreational swimming. Don't miss the opportunity to visit Orion's Door (La Puerta de Orión), a natural, imposing rock formation that is part of the Serrana de la Lindosa, an icon of the department of Guaviare.

**A scheduled departure time of 12:10 PM in Bogota will arrive in Guaviare at 1:25 PM. These flights are currently available every Monday, Wednesday, Friday, and Sunday. Another option is Satena, which operates flights Monday, Wednesday, and Saturday.

**Please note that the colored river can only be seen between the months of June and November; the alternative activity between December and May will be viewing the sunset over the Guaviare River.
Day 2: Lake Nare
1 Breakfast, 1 Lunch, 1 Dinner
Venture to Nare Lake (Lago Nare), a 2-hour drive away, a picturesque waterbody surrounded by lush greenery. Walk through the Amazonian foothills jungle, where there is the possibility of seeing a great variety of flora and fauna, such as primates and birds. This lake is famous for its population of Pink Dolphins, also known as Boto dolphins. Take a boat tour to see different wildlife in their natural setting and take in the tranquil lakeside scenery.

**Between the summer months of December and May, this will be a similar activity to see the pink dolphins in the Guayabero River.
Day 3: Cerro Azul
1 Breakfast, 1 Lunch, 1 Dinner
On this day, discover the ancient pictograms of Cerro Azul. These breathtaking, 10,000-year-old, blood-red paintings were created by an unidentified Indigenous group and found only in a mountain range in the Guaviare region. The blood-red images are located on rock faces deep in the jungle. It features images of animals, humans, and geometric patterns.

A brief hike up a tepuy-like rock formation in the jungle is required to reach Cerro Azul, while El Raudal can only be reached by boat along the Guayabero River's canyon. During your visits to the paintings, you will also be able to enjoy spectacular panoramic views over the jungles of Guaviare, the beginning of the vast Amazon rainforest in Colombia.

This trekking adventure is to reach the summit and witness breathtaking panoramic views of the surrounding jungles and landscapes. Cerro Azul offers opportunities for birdwatching and encountering various wildlife species.
Day 4: San Jose del Guaviare | Fly to Bogota | Return Home
Conclude your journey by visiting the enchanting waterfalls and natural pools in Guaviare. The region is known for its pristine and untouched natural beauty. Enjoy swimming in refreshing natural pools, marvel at the cascading waterfalls, and immerse yourself in the tranquility of the surroundings. After lunch, you will be taken to the airport in time for your flight to Bogota.

**Your scheduled departure flight is at 2:00 PM and will arrive in Bogota at 3:20 PM.

**The flights operate every Monday, Wednesday, Friday, and Sunday. Another option is Satena, which currently operates flights Monday, Wednesday, and Saturday.
3 Breakfasts, 4 Lunches, 3 Dinners
4 Nights Accommodations
4 Days Locally Hosted Guide Service
Accommodations as listed
Ground transportation as listed
Activities as listed
Meals as listed
Access to a 24-7 Emergency line while traveling
Exclusive 4x4 Jeep Safari
Daily Excursions with a Bilingual Guides (Spanish/English)
Carbon Offsets
Daytime support while traveling
Internal Flights from Bogota to/from San Jose Del Guaviare
Gratuities
Travel Insurance
Personal Expenses
Flight costs (please request a quote)
Additional excursions during free time
Fuel and transportation surcharges (when applicable)
When to Go
Good to ideal period to travel, and many people choose to visit at this time.
Inquire
We have received reports about this form not submitting, if this occurs, please wait a minute and try resubmitting. If you continue to experience an issue please call our office at 406-541-2677. We are working to resolve this issue as quickly as possible.
Our guide and driver were very good with their knowledge and were very helpful with our questions. It was a very pleasant visit that would have been impossible to do on our own. Hotels and restaurants were fantastic. The special places we got to go to, like the kitchens, were great. Enjoyed the entire trip!
Meyer Smolen
Colombia Travel Guide
Favorite Colombia All Trips