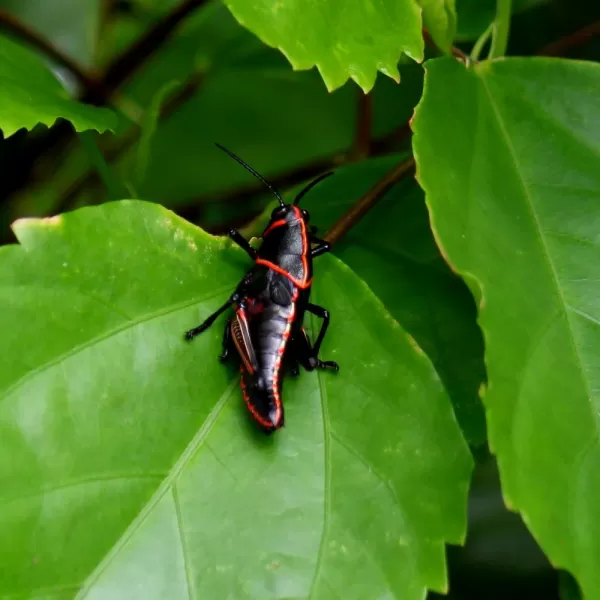 After all the animal encounters, I thought the excitement would begin to wane. Well, I guess I was wrong. As a novice rafter, I had no idea what fun Exploradores Outdoors would offer. Nor did I know how much work I would have to do! I forgot all about my ailing stomach in the mean time. Thank goodness for that!
Upon arrival, I was greeted as Paparazzi, Paparazzi. One of the guides had noticed my camera backpack and tripod and shouted his calling to me. Unknowingly, I would later find my treasure and future words of wisdom printed within the pages of "The Rainforest Paparazzi". After our wonderful breakfast and rafting briefing we were off.
The GORGE was nature's masterpiece sculpted just for us. Our raft glided through the river and through this unbelievably wonderful sight. The gorge itself must have been about 100 ft high and we were inside of this magical place with a waterfall to one side. The Beautiful Blue Morpho Butterfly floated by as if it knew it were all part of the beauty. With the moment frozen in time, we were told to paddle forward. Hard! Hard! Here comes the next watery slide. Get Down! GET DOWN! When our guide said that, we knew he meant business. We literally fall to the floor of the raft and HOLD ON. Plunge! All is good and all is WET and we get back up on the raft.
Twists and turns and flips...our safety spotter was maneuvering his kayak in front of this huge rock as if he had the rock wrapped around his finger. Rock, paper, scissors. I thought the rock would win! The guides were all so much in their element that their enthusiasm for the sport was absolutely contagious. I could just feel their excitement and I wanted to experience it all day every day. Can you feel the excitement? What a life and what a day! Wow...Wow...Wow.
We arrived at Arenal Volcano that evening to see perfectly clear skies and lava flowing down the sides of the mountain. We had made a deal with the clouds - to stay away! And I was back at it again with my camera and tripod!