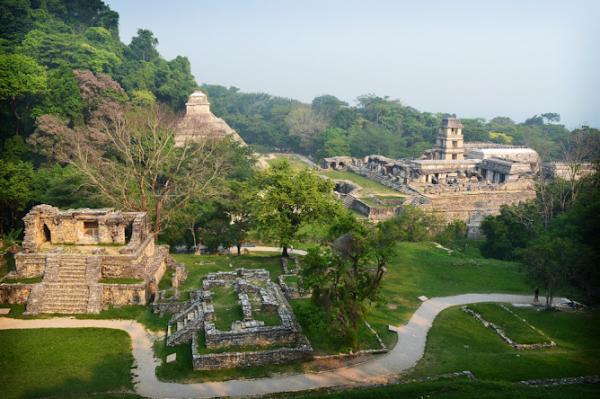 Throughout Mexico, there are stunning reminders of the grand civilizations that one dominated the region -- incredible ancient cities of the Maya, Aztecs, Toltecs, Zapotecs and more are found throughout the landscape. Some, like the Yucatan's Chichen Itza, are well excavated and well known throughout the world; each year it beckons thousands of visitors to explore. But there are several other sites of equal interest and intrigue, and countless more that remain unearthed. Here are a few ancient cities to include on your next
Mexico vacation
.
Chichen Itza
I cannot talk about Mexico's ancient cities without mentioning Chichen Itza. Chichen Itza is the most famous Mayan archaeological zone in Yucatan and one of the biggest in Mexico as a whole. From around 600 - 1200 AD the city was a focal point in the northern Maya lowlands.
There is less opportunity to get close to the buildings here than at other sites. El Castillo, dedicated to Kukulkan the Plumed Serpent, is no longer open for visitors to climb. (I climbed El Castillo in 2001, when it was still open to the public, and I admit, those steep steps were rather harrowing -- safer to observe from the ground.) But you can still tackle the stairs of the Interior Temple and the Observatory. View the magnificent Temple of the Warriors and the sinister figure of chacmool gazing to the west; traditionally the direction of death, darkness and the colour black.
The Great Ballcourt is one of the most impressive features of the site; an area where people literally played for their lives when the city was inhabited. If you speak quietly at one end of the court it can be heard hundreds of feet away at the other side due to the acoustics.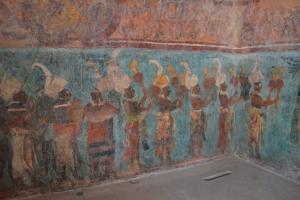 Bonampak
The mural paintings of Bonampak are the most important classic Maya mural paintings and the best preserved in Mexico. The city was under the influence of Yaxchilan during the Classic period and some of the monuments were built under instruction from this nearby city.
Bonampak means Painted Walls in Yucatec Maya; the murals inside Templo de las Pinturas depict aspects of life in the city such as ritual blood letting, sacrifice and the birth of the ruler's infant son. These vivid frescos are not only an example of early sophisticated painting techniques but act as a window into details of courtly life at that time. They are captivating.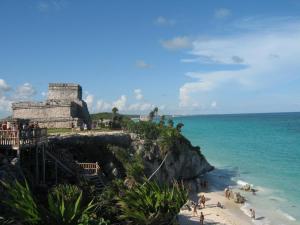 Tulum
The Maya ruins of Tulum are famous for their beautiful coastal location. Tulum is situated on a cliff looking out over the Caribbean Sea and although the ruins themselves are not what I could call Mexico's most impressive ... location, location, location! The site itself is relatively small and after descending to the beach visitors can take a dip in the turquoise waters. Important structures here are El Castillo, Temple of the Frescoes and the Temple of the Descending God.
Palenque
Embedded in the surrounding jungle the ruins provide a look at some of the best examples of Maya architecture in the country. Palenque's beauty makes it unique: the elegance of the temples, tombs and structures fascinates and enthrals thousands of visitors every year. Hieroglyphic tablets, pyramids and sculptures here are vivid demonstrations of the high level of artistic ability the Maya people possessed and the buildings themselves attest to their architectural and organizational skills.