Field camping with comfortable amenities. This camping experience takes place in a tiny island no bigger than a football field anchored by mangroves and surrounded by a beach of tiny shells. Tents are equipped with an orthopedic mattress and have room for two people with either a double bed or two single beds. Warm bedding, wool blankets and pillows are included. Toilet and shower facilities are environmentally friendly and integrated into the landscape, set up in a secluded area of mangroves a distance from camp, for privacy. Not far behind the island where the camp is on, there's a nice little area with a few patches of bird filled mangroves which turns out to be a great place for a mellow kayak outing.
Inquire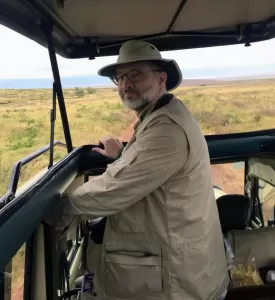 We Love to Talk Travel
Call
1.800.344.6118
or
Chat Now
This was my first experience with Adventure Life - and I couldn't have been more pleased with the trip. The guides and local staff in both Buenos Aires and Uruguay were terrific - extremely helpful and accommodating. I really enjoyed meeting the friendly staff in Buenos Aires in person (I left my bags with them for the afternoon).
Karen Snider