El Angel Azul is a charming Bed & Breakfast Inn housed in the former historical State Courthouse building and is considered by the INAH (National Institution of Anthropology and History) as a historic monument. This beautifully restored landmark is centrally located in the colonial quarter of La Paz. Its lush central courtyard, known for its hummingbirds and local cacti, is a small sanctuary where guests can experience a quiet and peaceful day in the middle of downtown, some blocks from the Malecon (Waterfront), the old cathedral, shops and restaurants.

El Angel Azul preserves the roots of the architecture remaining from the middle of the last century. With its French windows and seven-point arches, it demonstrates the geometrical lines typical of the style of that time. The building formerly was the district courthouse and has been abandoned for ten years before it was restored in keeping with its historic value.

As you enter El Angel Azul note the ancient walls, covered with washed paint based on natural pigments. Enjoy the courtyard that has been turned into a small botanical garden with its many species of cactus and other desert plants. All nine double rooms and the second floor suite are hand decorated with pigments from Queretaro and mosaics from Puebla. Wireless internet is available throughout the patio and the lobby. These are just a few of the details that make El Angel Azul a fascinating place that recovers the spirit of the culture of La Paz. This comfortable and friendly B&B offers a very private and truly Mexican experience in one of the most unforgettable cities in the Baja peninsula.

Your Hospitable Hostess
The owner Esther Ammann from Switzerland will be your hostess. She arrived in Baja for surfing in Todos Santos for the first time in 1995. She fell in love with La Paz and started to renovate and rebuild El Angel Azul in 1998. The inn opened in 1999 with 3 rooms, a restaurant and a gallery. Two years and seven more rooms later she made a wonderful decision to create a very private and special B&B with the most beautiful garden in its center. Esther used to travel most of her life but she never found a place with the beauty of the Baja and the special kindness of the people of La Paz. Esther will help you to assist in planning your activities or booking any services and/or day trips.

Guest Accommodations
Each room is individually decorated and has a beautiful view of the wonderful garden.

Suite: Room for 1-2 guests, located on the second floor. Suites have a queen size bed, private bath with shower, air conditioning, refrigerator, radio, and CD player, BOSE IPod sound dock and a big private terrace.

Standard rooms: Available as single or double, beds are available in either 2 or 3 twin beds, 1 queen size bed, 1 queen size or 1 twin bed. Standard rooms have a private bath with shower, air conditioning and radio.

Historical rooms: Available for 1-3 guests. These meticulously restored rooms have either 1 queen size and 1 twin bed or 1 king size bed. They have a private bath with shower, air conditioning and radio.

Breakfast at El Angel Azul
Due to the independent nature of El Angel Azul, the large kitchen is open daily to all guests. Each guest is assigned their own storage and fridge space, enabling everyone to eat when and what they please. Cook yourself up a feast and sit in the beautiful garden with the sounds of the bubbling fountain and singing birds. Coffee is served each morning on the bar.

There is a great taco place in front of the angel and a grocery shop on the corner where you can buy most things you need, and for the items you can´t, the larger store is only a 7-minute walk away. For those who´d rather not fend for themselves, there´s a bakery and numerous coffee shops less then 5-minutes walk away for breakfast and many restaurants for other meals. All guests are provided with a map that features a list of shops and more recommended eateries. The Malecon (waterfront) is only a 10-minute away and has plenty of tapas grills, bars and restaurants for the evening repast.
Inquire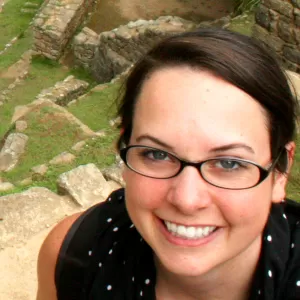 We Love to Talk Travel
Call
1.800.344.6118
or
Chat Now
We are so glad that we chose Adventure Life. The service is top-notch. Everything is well taken care of and we just have to print the documents and go. Franny even gave us timely updates on possible airport strike.
KC Chan