Escudo Jaguar Ecotourist Center in Frontera Corozal, Chiapas offers distinctive lodging located near the majestic Usumacinta River, one of the largest ones of Central America. The name "Escudo Jaguar" (Jaguar Shield) is due to the leader defined by Yaxchilan as one of its finest during the classic era.

Owned by a group of native Choles, this ecotourism center operates the complex personally to ensure the quality it offers. The center features lodging in cabana style housing as well as dining services. Among the amenities that this hotel offers is the restaurant preparing delicious typical dishes from the region and numerous other services such as laundry, telephone with fax and internet service.

Escudo Jaguar offers a strategic location by the border of Mexico and Guatemala. Just near the Archeological Zone of Bonampak and the Yaxchilan Archeological Zone; the center offers its services to travelers eager to discover the Maya culture as well as the fauna and the flora of Chiapas. It is located 160 km from Palenque city through the south border highway.

Amenities
Among the many services provided by Escudo Jaguar include
- Fax Service
- Free Parking
- Internet Access
- Laundry Facilities
- Meeting Room
- Phone Service
- Restaurant
- Wake Up Service

Hotel Restaurant
The Restaurant is housed in a tropical palapa with great view of the Usumacinta River. The restaurant serves snacks and traditional dishes based on the exquisite regional food style. For breakfast continental, American or Mexican choices are offered.

Accommodations
Escudo Jaguar offers single, double and triple cabanas, as well as camping areas. These beautiful cabanas are equipped with a ceiling fan, writing desk, mosquito netting and a private bathroom with shower and hot water 24 hrs a day. 30 cabanas are available:
Triple: Three double beds and private bath
Double: Two double beds and private bath
Single: One double bed and private bath
Economic room: One double bed and an individual bed, shared bath
Economic room for two: Two individual beds and shared bath

Escudo Jaguar also has a designated camping area, allowing for up to 10 tents for up to 50 people. This green space is set aside for camping only, however no campfires are allowed. It includes a shared shower with hot water service 24 hrs.

Location
The privileged location of the Escudo Jaguar makes it possible to visit the archeological sites of Palenque (two hours and thirty minutes,) Yaxchilan (accessible by boat from the center, 25 minutes,) Bonampak (accessible by car from the center, 45 minutes,) and also Tikal in Guatemala. Multiple attractions are to be found in the protected natural areas of the Lacandona Jungle, where one can observe the flora and the fauna of Chiapas (it is possible to go by foot or by boat to the jungle.) The waterfalls Las Golondrinas are an hour away from the center.
Inquire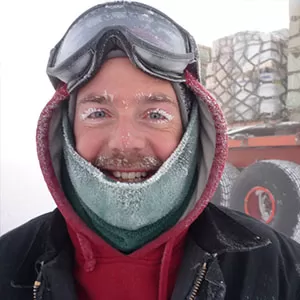 We Love to Talk Travel
Call
1.800.344.6118
or
Chat Now
We are so glad that we chose Adventure Life. The service is top-notch. Everything is well taken care of and we just have to print the documents and go. Franny even gave us timely updates on possible airport strike.
KC Chan