Las Guacamayas is a ecological development designed especially for travelers who enjoy the tranquility provided by nature, and offers guests an alternative break from the pressures of daily life. With a friendly staff and comfortable cabana accommodations, guests will feel right at home on the grounds of Las Guacamayas. Relax in your cabana and view the abundant wildlife surrounding you, or explore the beautiful Chiapas region from your home base at Las Guacamayas.

Las Guacamayas sits on the banks of the Rio Lacantun, which forms the eastern border of the Parque Natural Montes Azules. The surrounding forest an ideal refuge for a large number of plant and wildlife species, many of them endangered. The forest is also a mystery to archeologists, because many archeological remnants are hidden under the vast blanket of the high forest, waiting to be discovered. Abundant wildlife will be your closest neighbors- scarlet macaws, howler monkeys, iguanas and more will delight.

Accommodations
Accommodations are provided in cabanas that are comfortable and safe, however simple and basic. The lodge is intended as a base to explore a region with limited accommodation offerings. Each cabana includes comfortable bedding, a private bath with hot water, fans and telephones. All cabanas except the economic category also include a spacious veranda, the perfect location to observe the surrounding wildlife and soak in the natural surroundings. Cabanas are available in king suites, double bed suites, triple bed rooms and an economical room with a shared bath.

The onsite restaurant is housed in a large palapa cabana, and serves excellent meals to guests of the ecolodge.

Activities
- Bird watching
- Macaw observation
- Eco / nature / wildlife
- Fishing
- Pool table
- Children's play area
- Tennis, volleyball, soccer field and basketball court
- Guided tours
- Horseback riding
- River rafting / kayaking
- Visits to conservation projects
- Walking / hiking
- Boat tours

Making a Difference
Las Guacamayas Ecotourist Center is a model and example of sustainability that is using several techniques and actions to distinguish it from other businesses. The scarlet macaw breeding program, an orchid garden that features several kinds of the region's orchids, and a conservation unit to manage and make sustainable use of wildlife, especially white-tailed deer. Employing local employees and supporting the natural surroundings, Las Guacamayas has been awarded by Mexico's Tourism Secretary for adoption of best practices which recognizes model tourism businesses.

The community has now designated 3,615 acres (1,463 hectares) of its communal lands as a protected area to conserve the tall evergreen forest as part of the community's conservation vision.
Inquire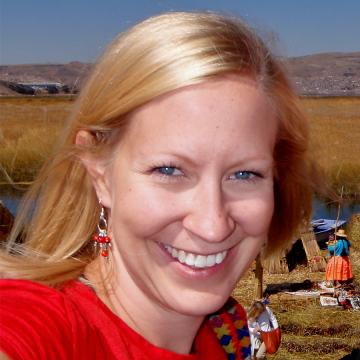 We Love to Talk Travel
Call
1.800.344.6118
or
Chat Now
We are so glad that we chose Adventure Life. The service is top-notch. Everything is well taken care of and we just have to print the documents and go. Franny even gave us timely updates on possible airport strike.
KC Chan