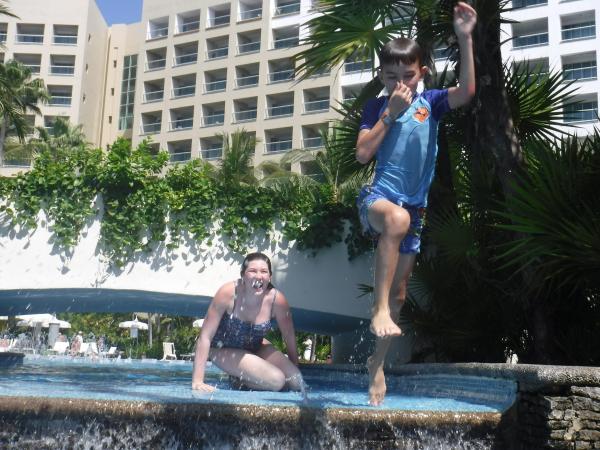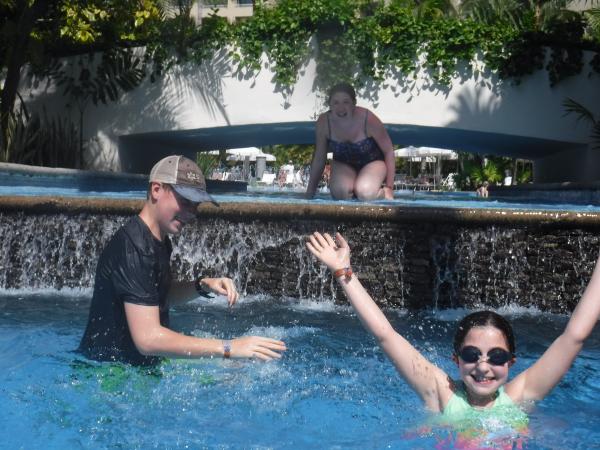 My typical vacation includes cramming as much activity as I can possibly fit into my window of time away, so it was a rare treat that I planned for down time on this trip. We found a nice gear rental shop on the beach that let us swap out boogie boards, kayaks, paddle boards, etc all week for one set price and headed out to enjoy the waves. After a cold winter with a lot of illness in the past month, it was rejuvenating to spend hours on end crashing into the waves in 80 degree weather.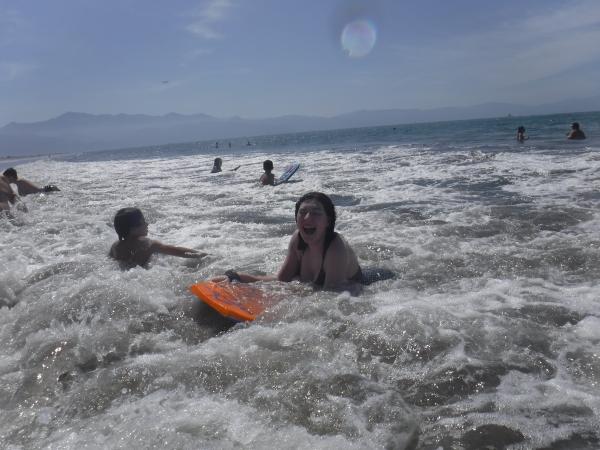 We played beach volleyball and my mom enjoyed relaxing in a beach chair reading her book and watching us. The two girls even bravely opted to try parasailing. Again, I was surprised to find that I was absolutely terrified when their feet left the ground and gave a huge hug to the parasailing operator when he brought them both back safely to the ground.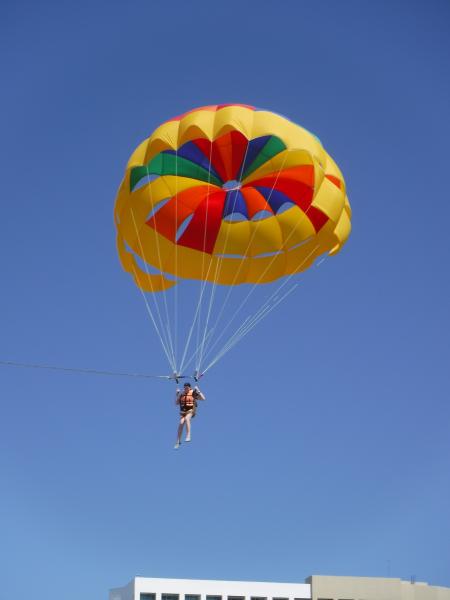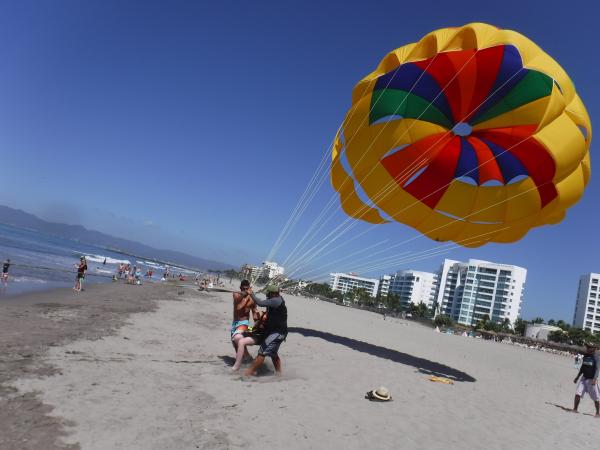 How did my mom do it? It's so much worse watching your kids do these crazy adventures than to try them yourself! 
The boys came to the beach a few times, but they particularly enjoyed the resort pools. In addition to dozens of interconnected and beautifully maintained pools, there was also a lazy river that wound through the property and a waterslide built into an Aztec looking temple.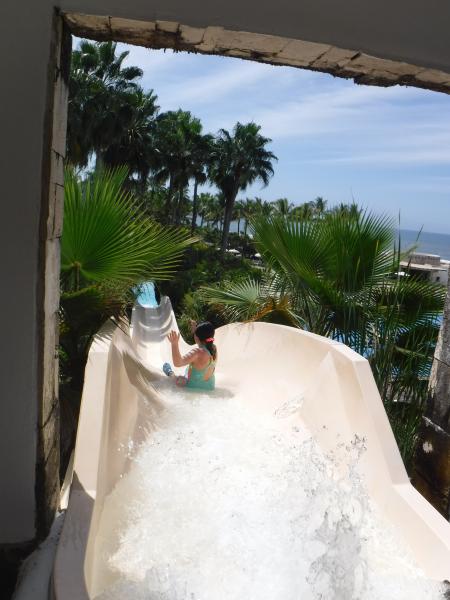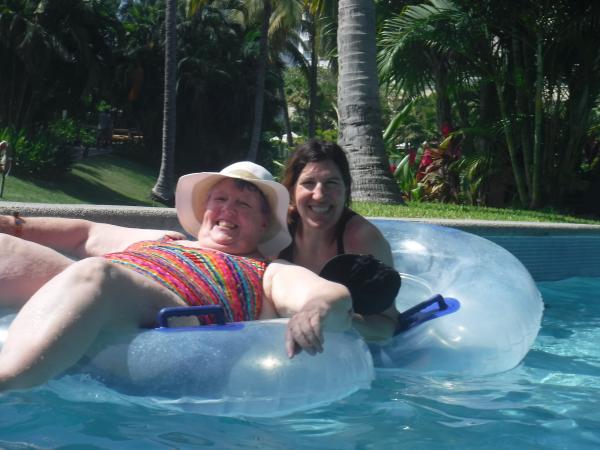 The pools were integrated in the natural surroundings with natural inlets of ponds and streams interspersed with tropical plants and the pools themselves. This environment allowed for a few interesting visitors including iguanas, geckos and turtles nearby,