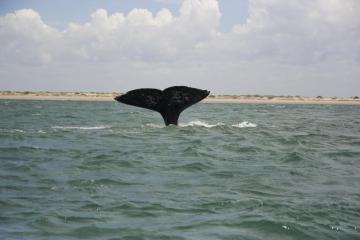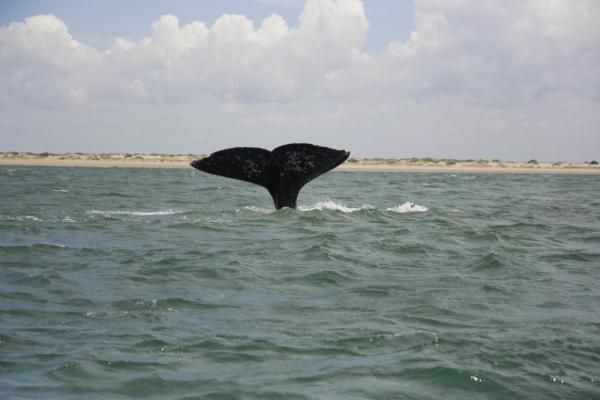 On the whole, I cannot complain about living in Montana. Our mountains are jagged. Our lakes and rivers are pristine. Our sales tax is non-existent.
I have always found the state's biggest fault to be its lack of oceans. For someone who desperately loves the sea, living in a land-locked state is a bit of a downer. We have bears, mountain goats, mountain lions, and an abundance of deer, but my favourite animal, the humpback whale, (or any whales for that matter) is glaringly absent.
The day set aside in our itinerary for seeing the whales of Magdalena Bay was the highlight of my trip. We began the morning with a bus trip across the peninsula, which took us through cactus forests and incredible agriculture. Finally arriving in Magdalena Bay, we suited up into lifejackets and boarded several different pangas. Our trip was well rewarded: gray whales, the last of the season, were hovering in the mouth of the bay. We cruised around, oohing and ahhing as the mother whales encouraged their calves to spyhop, breach, and play in the waves. Close enough to count the barnacles on their backs, we followed the whales and delighted in their antics, marveling at their sheer size and gentle nature.
As a child, I called myself "whalehale" and begged my mother to dig up the back yard in order to replace it with a dolphin pool. The nickname never caught on and my mother never gave in (now a homeowner myself, I certainly understand why), but I was in heaven watching the Ballena in the bay.