Have questions? We're here.

Get inspired by the possibilities.
Build your ideal trip.
Trekking Copper Canyon
Example 10 Day Tour
Hike the Copper Canyon's alpine upper rims and descend to the tropical canyon floors on this fully-supported, deluxe camping trip. This Copper Canyon hiking tour is ideal for active travelers seeking to trek in the remote wilderness setting of the Copper Canyon with visits to local Tarahumara villages and wildlife-viewing opportunities.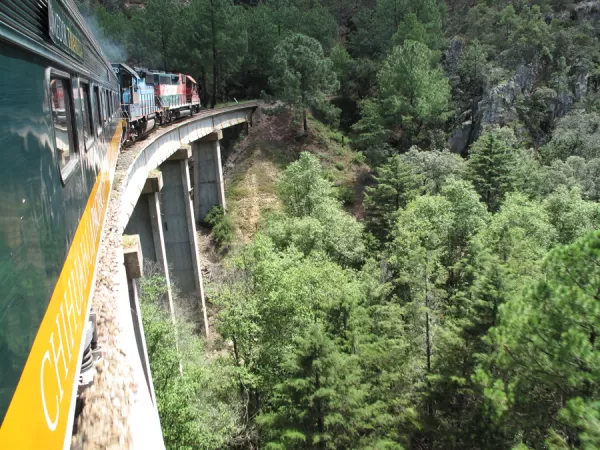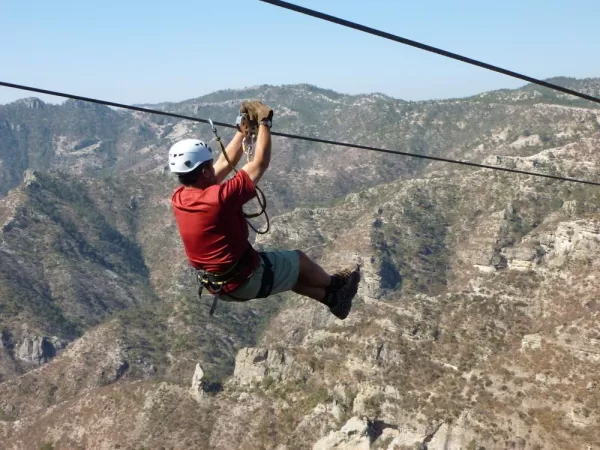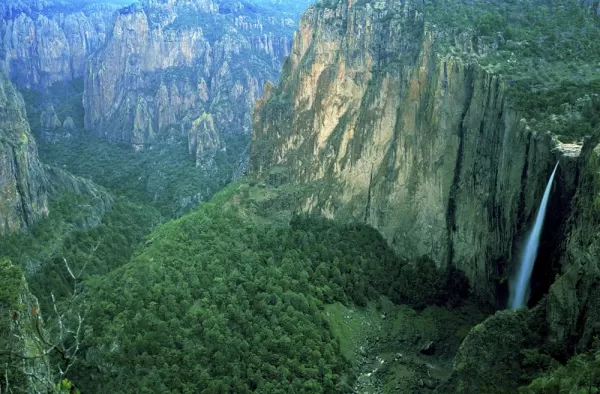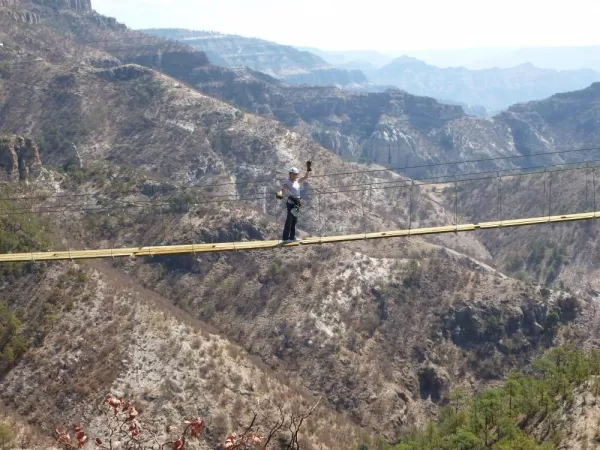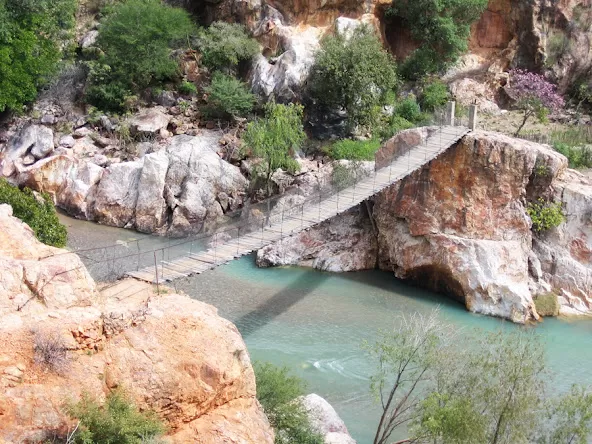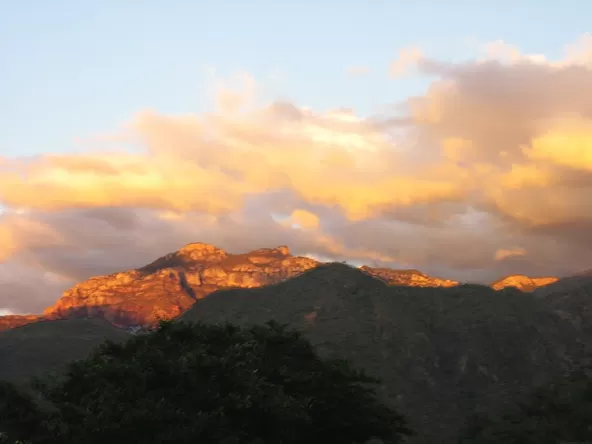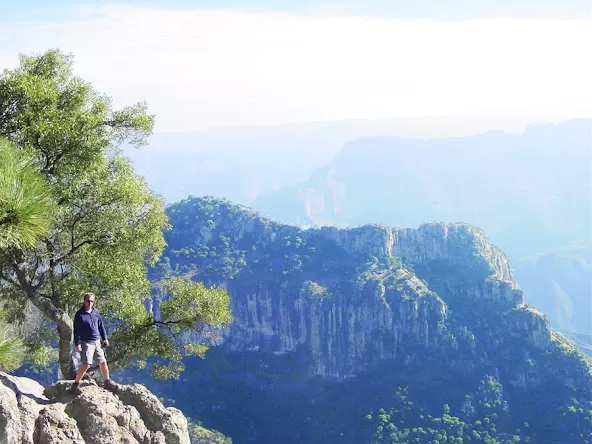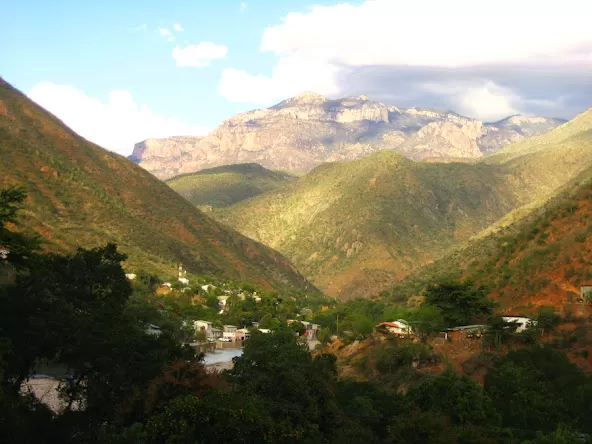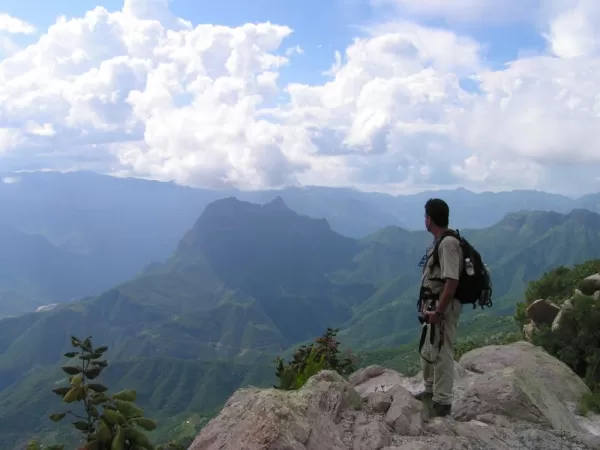 Visit the school and church of the indigenous village, San Alonso
Hike Urique Canyon to majestic views of canyon walls & rivers
Wander through the arts & crafts cooperative in Creel
Explore the parks, plazas, and cathedrals of Chihuahua
Areponapuchic
Cerocahui
Chihuahua
Creel
El Fuerte
Guitayvo
Los Mochis
Sinaloa
Urique
Activity Level:
Challenging
Full Itinerary
Expand All
Day 1: Arrive Los Mochis. Transfer to El Fuerte
Arrive to Los Mochis airport where you will be greeted and transferred to the gateway of Copper Canyon, El Fuerte. The evening is free to explore this cobble-stoned, colonial city and enjoy dinner.
Day 2: El Fuerte River
Meet your guide in the morning after breakfast to start your half-day private excursion. After a short walk to view pre-Columbian petroglyphs along the banks of the El Fuerte River, take a boat trip on the river with opportunities for birdwatching and wildlife viewing. Return to El Fuerte for a historic tour of the city with a short visit to the town's eclectic museum with its collection of pre-Columbian, colonial, and modern artifacts, including from outlaw Pancho Villa.

Your afternoon is open for you to enjoy lunch and independently explore El Fuerte. In the evening, your trekking guide will meet you in the hotel lobby to discuss the next day's departure.
Day 3: Copper Canyon Railroad
All aboard the world famous, first-class El Chepe train of the Chihuahua-Pacific Railway for the six hour journey into the Sierra Madre Mountains. Considered one of the world's most scenic rail journeys and an engineering marvel, the train crosses 36 bridges and passes 87 tunnels along its 655 km route from Mexico's interior to the Pacific coast.

Arrive to Areponapuchic after lunch (on your own in the restaurant car) where you take a short transfer to the rustic and comfortable community cabins. Take a short hike this evening before dinner to get your muscles ready for tomorrow. Ziplining and via ferrata (rock climbing/ropes course combination) are options with an additional cost for any thrill-seekers.
Day 4: Trek Day: Areponapuchic to Guitayvo
1 Breakfast, 1 Lunch, 1 Dinner
After breakfast transfer to the trailhead in San Rafael (7,425 ft elevation). The mules are loaded, and you set out on the moderate hike through beautiful rolling hills of the high sierra. Visit the indigenous village of San Alonso and its school and church before continuing through the high Sierra Tarahumara before arriving to Guitayvo (7,590 ft.) in the mid-afternoon. Spend the night in the community's charming eco-cabins for a perfect introduction to the Copper Canyon and its hospitable communities.

Full-day hike of 4.5-6 hours. Altitude gain/loss: 1,716/1,320 ft.
Day 5: Trek Day: Guitayvo to Huemachi
1 Breakfast, 1 Lunch, 1 Dinner
Start today off with a descent to the river bed before a gradual climb following the side of the canyon. Take in the stunning views and picturesque vistas of pine forest in this alpine region. Camp tonight at the Huemachi ranch (6,620 ft.).

Full-day hike of 6-8 hours. Altitude gain/loss: 690/1,650 ft.
Day 6: Trek Day: Urique Canyon
1 Breakfast, 1 Lunch, 1 Dinner
Hike to Urique Canyon this morning with majestic views of canyon walls and the Urique River below. You follow along the ridgeline today before arriving to Chiruhuerabo Ranch (7,720 ft.). Arrive in the late afternoon with camp set up, and enjoy the rest of the evening to rest up and take in the spectacular scenery.

Full-day hike of 6-8 hours. Altitude gain/loss: 1,320/142 ft.
Day 7: Trek Day: Urique Canyon and Cerocahui
1 Breakfast, 1 Lunch, 1 Dinner
Today descend into Urique Canyon to the Naranjo Village located at 3,894 ft. Observe the changes in flora and fauna as your elevation drops into a more lush and tropical environment. Visit in this friendly community while the gear is loaded in the vehicle. Drive to the former mining town of Urique, located at the bottom of the canyon. Explore this Wild West outpost before climbing back into your vehicle for the drive up the canyon switchbacks en-route to Cerocahui. Clean clothes, hot fire, and comfortable lodge await you at the end of the day.

Full-day hike of 6-8 hours. Altitude gain/loss: 132/3,826 ft.
Day 8: Creel
1 Breakfast, 1 Lunch, 1 Dinner
Enjoy beautiful vistas and the Cerocahui Mission on your way to Creel. An old railroad and logging town, Creel's picturesque location among the pine forest makes it an interesting destination. Spend some time wandering through the main plaza and arts and crafts cooperative that contribute directly to the Tarahumara community. Settle in for the evening at the cozy hotel and enjoy dinner.
Day 9: Chihuahua
1 Breakfast, 1 Lunch, 1 Dinner
Continue north from Creel towards Chihuahua and stop for lunch on the way. Arrive to Chihuahua and settle into your hotel. The rest of the day is free to explore the parks, plazas, impressive cathedral, and museums of this important historic, regional capital. Tonight is a farewell dinner and fiesta with your guide!
Day 10: Return Home
Transfer to the airport for your flight to return home or to your next destination in Mexico.
9 Breakfasts, 6 Lunches, 7 Dinners
9 Nights Accommodations
1 Day Locally Hosted Guide Service
Accommodations as listed
Meals as listed
Ground transportation as listed
Professional, bilingual guide service as listed
Excursions and activities as listed
Arrival Transfer
Departure Transfer
Gear Rental: Camping Gear; sleeping bags included
Gratuities
Travel Insurance
Personal Expenses
Flight costs (please request a quote)
Additional excursions during free time
Meals not Included
International Flights
Airport Departure Tax
Optional Excursions
When to Go
Good to ideal period to travel, and many people choose to visit at this time.
Chance for unpredictable weather but with fewer visitors.
Inquire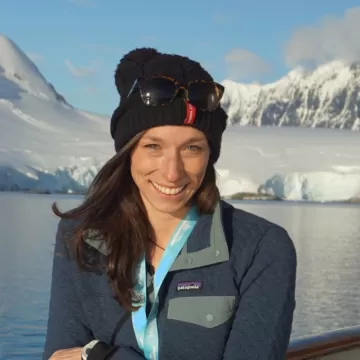 We Love to Talk Travel
Call
1.800.344.6118
or
Chat Now
Beyond expectations! Then again we weren't sure what to expect. Lovely stay at the lodge, met other like-minded travelers (many had their trips planned by Adventure Life) and the owner was a gracious hostess. It felt like you were one happy family, visiting with a favorite aunt.
Nancy Sin
Mexico Travel Guide
Favorite Mexico Tours & Cruises