Have questions? We're here.

Get inspired by the possibilities.
Build your ideal trip.
Oaxaca Hike and Bike
Example 8 Day Tour
Explore the history and landscape as you hike and bike through this vibrant region in Oaxaca. A 3 day fully-supported trek in the Sierra Norte Mountains provides panoramas of the Oaxaca Valley and glimpses into the lives of the local Zapotec communities. Mountain bike to villages that practice the folk arts of pottery and weaving in the same centuries-old traditional techniques.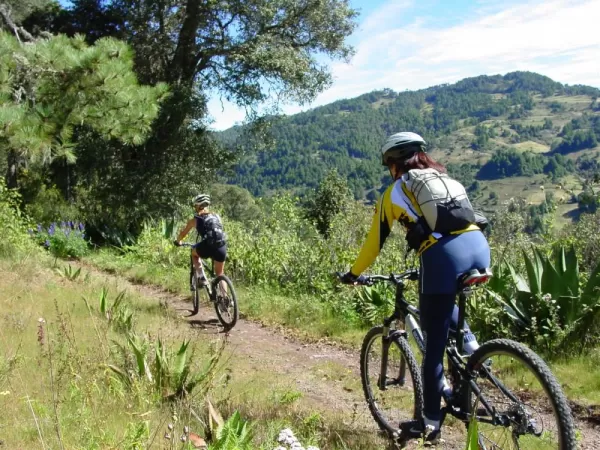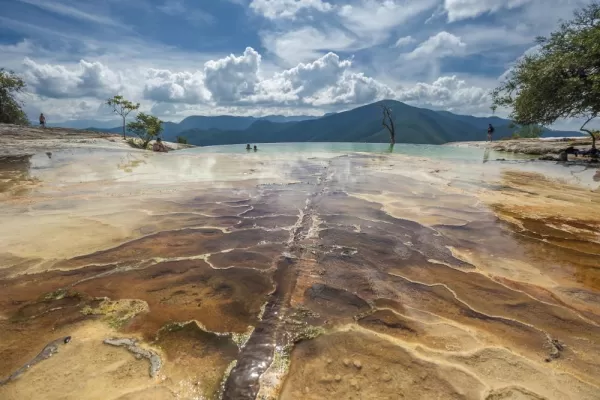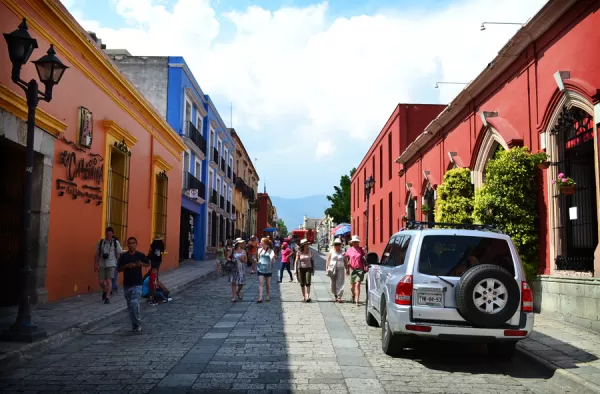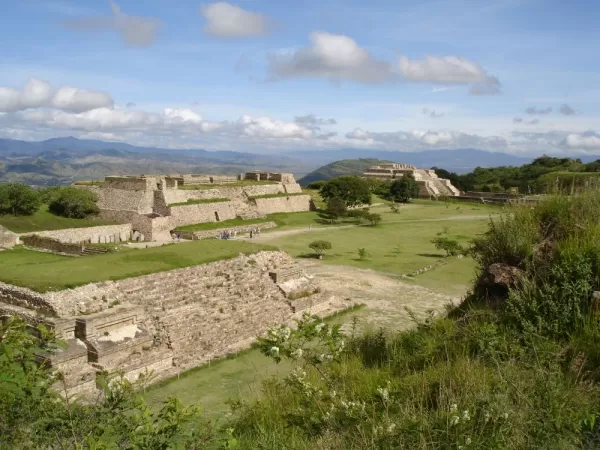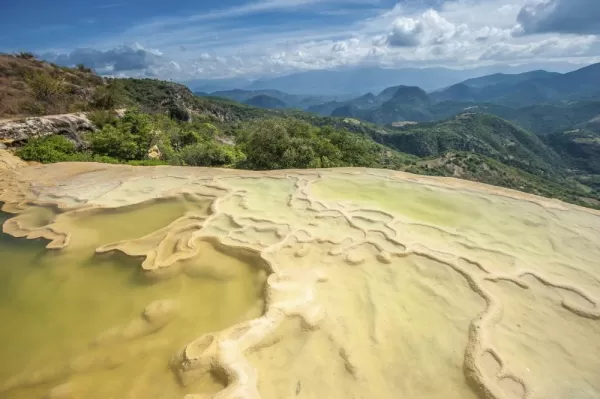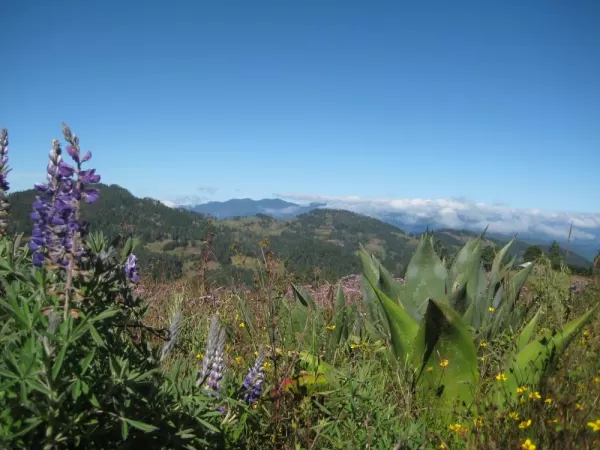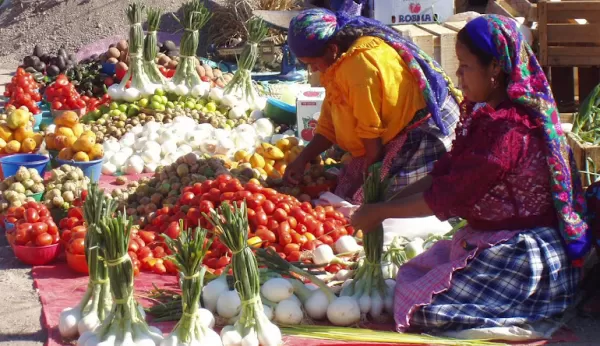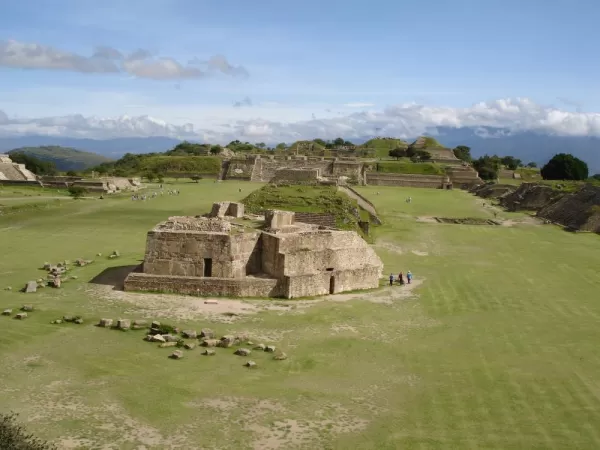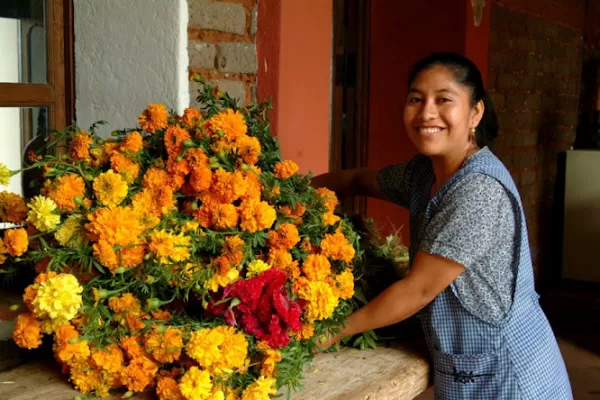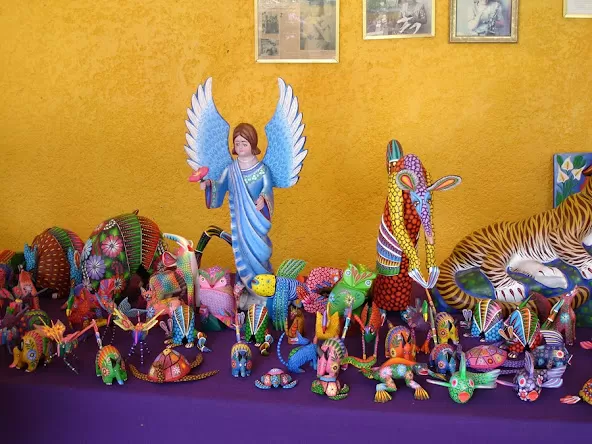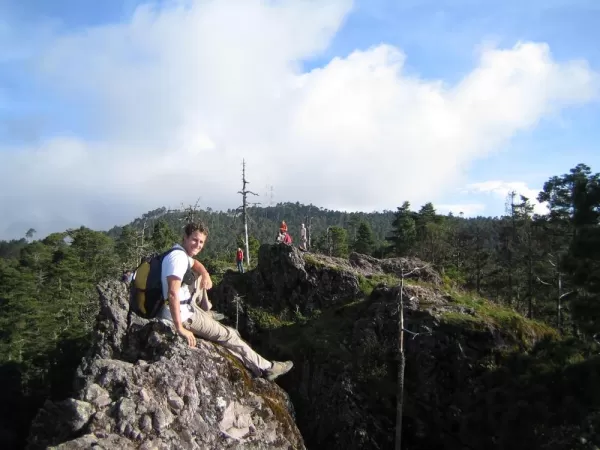 Trek for three days through the Sierra Norte Mountains
Bike through plantations into villages and visit weaving workshops
Visit villages where artisans employ the traditional techniques of the past
Explore the ruins and learn the history of Mitla, the "Places of the Dead"
Hierve el Agua
Lachatao
Latuvi
Llano Grande
Mitla
Monte Alban
Oaxaca
Pueblos Mancomunados
San Bartolo Coyotepec
Santa Maria del Tule
Santo Tomás Jalieza
State of Mexico
Teotitlan del Valle
Full Itinerary
Expand All
Day 1: Arrive in Oaxaca
Arrive in Oaxaca where a private transfer is waiting to take you to your charming colonial hotel. The remainder of the day is free to explore and have dinner.
Day 2: Explore Monte Alban and Mitla
Begin the Mexico adventure with an excursion to Monte Alban. Located in the center of the Oaxaca Valley on a hilltop 1,200 feet above the valley floor, Monte Alban is an impressive site with remarkable panoramas of the valley. Monte Alban was the capital city of the Zapotec nation, and one of the first and most populated Meso-American cities during its peak.

Continue to the Mitla archaeological site. "Mitla" means "Places of the Dead", and it served as an important religious center with tombs of ancient kings and priests and as a site for human sacrifices. Mitla's detailed stonework mosaics are a unique style not found anywhere else in Mexico. Return to Oaxaca in the afternoon.
Day 3: Oaxaca Mountain Biking
Drive to Santa Maria del Tule, a small town made famous by the Arbol del Tule (tree of Tule) in the churchyard. This mighty and ancient tree is around 2,000-3,000 years old and has a diameter of 40 feet making it one of the world's largest trees and oldest living species on earth. After visiting, hop on the mountain bikes for a 30 km bike ride on ancient dirt roads that connect local Oaxacan villages. Ride among corn fields, agave plantations, and if you are lucky a traditional wedding ceremony! The terrain and difficulty level is adapted to the preferences and skill levels of your group. Stop in the Zapotec village of Teotitlan del Valle specializing in pre-Colombian weaving traditions. Visit local workshops with your guide to learn about the process of spinning wool threads and using natural dyes made from moss, indigo, and the cochineal insect. End the ride in Tlacolula de Matamoros where the support vehicle is waiting for a short drive to Hierve el Agua where a hot, traditional lunch is waiting at the local comedor. Hierve el Agua mineral springs means "boiling water". The mineral-rich water drips over cliffs, leaving mineral deposits that resemble frozen waterfalls. Bring your bathing suit for a soak and a perfect ending to the day before returning to Oaxaca.
Day 4: Visit Oaxacan Artisan Villages
Visit more of Oaxaca's artisan villages including Santo Tomas Jalieza, known for its unique backstrap weaving, and the black pottery artists in the village of San Bartolo Coyotepec. The high-quality crafts from these areas are made with the same materials, techniques, and traditions of the pre-Colombian Zapotecs. You are invited into their workshops, and a traditional lunch is served.
Day 5-6: Hiking in the Sierra Norte Mountains
2 Breakfasts, 2 Lunches, 2 Dinners
Drive to the small village of Benito Juarez to begin the 3-day trek in the Sierra Norte Mountains. Hike among the alpine pine and descend to the lower cloud forests during your time in the Sierra Norte's. At an elevation ranging from 7,000-10,000 feet, this mountain range offers diverse terrain and ecosystems teeming with birdlife, wildflowers (orchids bloom in the spring and early summer), and forests of cedars, pine, and oak. Pass through local farm fields of potatoes, beans, and wheat and witness the small-scale agriculture providing food to the villages in the Sierra Norte's. Pueblos Mancomunados is an ecotourism project comprised of nature trails that follow the ancient routes used by the Zapotecs to connect the small villages. Community-owned lodges in eight villages host visitors and provide an economic alternative to logging and large-scale ranching, major contributors to deforestation in the region. Enjoy traditional meals and glimpses of the rich culture and lifestyles in the Oaxacan villages while trekking through the beautiful Sierra Norte Mountains.

Trek Details
Day 5: Benito Juarez to Latuvi. 7 miles (12 km.), 4-6 hours. Elevation change- 9,200 to 7,800 feet
Day 6: Latuvi to Llano Grande. 13 miles (20 km.), 6-8 hours. Elevation change - 7,800 to 9,800 feet

Day 7: Return to Oaxaca
A gentle descent to the village of Lachatao follows a pre-Columbian trade route and crosses through the cloud forest. After arriving to the village of Lachatao and a visit, return to Oaxaca for a final evening in this beautiful and vibrant city.

Trek Details
Day 7: Llano Grande to Lachatao. 12 miles (19 km.), 6-8 hours. Elevation change - 9,800 to 7,200 feet
Day 8: Return Home
Transfer to the airport to connect with a flight home. With more time, extend your stay in Mexico. Contact us for options.
7 Breakfasts, 6 Lunches, 2 Dinners
7 Nights Accommodations
2 Days Locally Hosted Guide Service
Accommodations as listed
Meals as listed
Ground transportation as listed
Professional, bilingual guide service as listed
Excursions and activities as listed
Park Entrance Fee
Arrival Transfer
Departure Transfer
Gear Rental
Gratuities
Travel Insurance
Personal Expenses
Flight costs (please request a quote)
Additional excursions during free time
Fuel and transportation surcharges (when applicable)
Meals not listed
International Flights
Airport Departure Tax
Optional Excursions
When to Go
Good to ideal period to travel, and many people choose to visit at this time.
Chance for unpredictable weather but with fewer visitors.
Inquire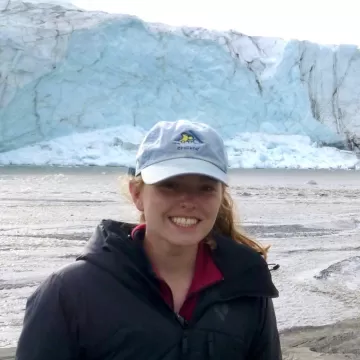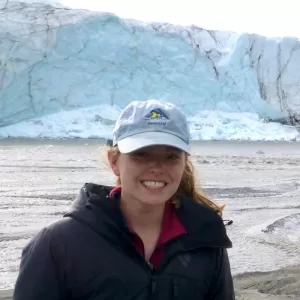 We Love to Talk Travel
Call
1.800.344.6118
or
Chat Now
Beyond expectations! Then again we weren't sure what to expect. Lovely stay at the lodge, met other like-minded travelers (many had their trips planned by Adventure Life) and the owner was a gracious hostess. It felt like you were one happy family, visiting with a favorite aunt.
Nancy Sin
Mexico Travel Guide
Favorite Mexico Tours & Cruises