Overall the best time to take a
Myanmar
tour is during the cooler season from
November through February
when
temperatures drop to the mid-70s °F. Travel to Myanmar is very popular in November. At this time of year,
Bagan
,
Mandalay
,
Yangon
, and
Inle Lake
have pleasant weather, the beach at Ngapali is open, and the Thadingyut Festival takes place. If you want to stay near Inle Lake, make sure you reserve well in advance.
The busiest time to visit Myanmar is in December, January, and February. While this is peak season, the weather is ideal for exploring the country's various attractions. Myanmar's monsoon season runs from June to October, with steady rainfall during June and August, notably along the Bay of Bengal coast.
Myanmar Weather and Average Temperature
Annual average temperatures range from about 71°F - 81°F year-round. March to May is the hottest month, with little rainfall and temperatures reaching beyond 104°F in certain locations. The rainy season lasts from May to October and is the precursor for the dry season and cool weather to come in from October to February when temperatures average between 77°F and 86°F. The coast and the mountains receive significantly heavy rain than the central plain which includes Mandalay and Bagan. Roads can become impassable during the rainy season.
Monsoon Season
From June to October, the country experiences the southwest monsoon. Myanmar weather is cloudy, rainy with hot and humid summers at this time. During the northeast monsoon, which lasts from December to April, the country experiences less cloudy skies, little rainfall, mild temperatures, and lower humidity.
Best Time to Travel Various Regions in Myanmar
Determining the ideal time to take your tour of
Myanmar
(formerly Burma) depends greatly on the specific regions you plan to visit during your stay. Tropical monsoon weather patterns affect each region in unique ways and create a varied set of pros and cons for each specific destination.
Schwedagon pagoda in Yangon


Best Season for Yangon
November to April is the driest time in
Yangon
when rain and humidity are at their lowest. In March and April temperatures can rise quite high with daytime temperatures generally reaching highs around 99°F (37°C). At night the average minimum temperature drops down to around 75°F (24°C).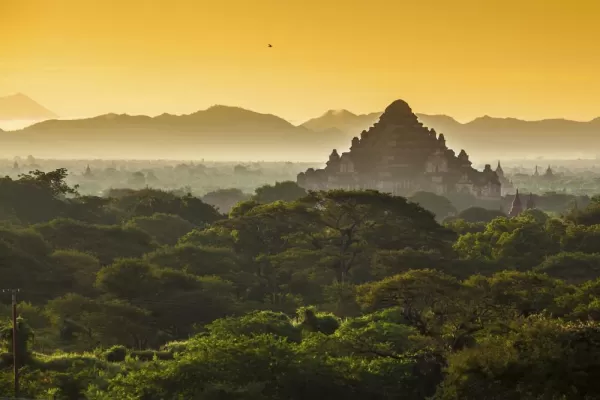 When to Go: Bagan
Bagan
is generally hot year-round. It tends to be less hot November and February with daytime temperatures reaching highs of around 92°F (33°C) and nighttime the average minimum temperature drops down to around 60°F (15°C). This also tends to be the busiest time to travel to Bagan. Despite being the wet season, July is a great time to see Bagan green and there are fewer travelers.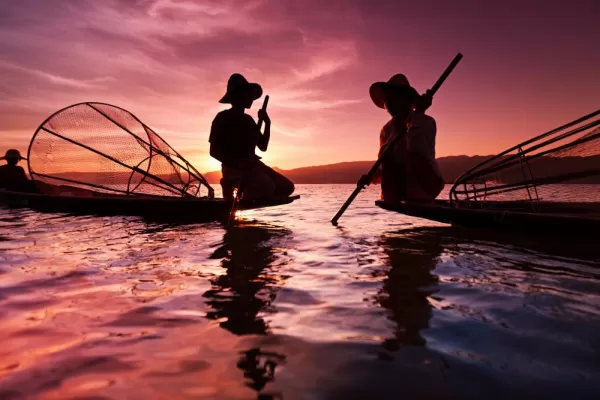 Best Time to Visit Inle Lake
The altitude of the Shan Plateau keeps temperatures at
Inle Lake
lower from January to February, where it's chilly enough for a light fleece in the evening and early morning. August - October is the best time for warmer, balanced temperatures and minimal rainfall.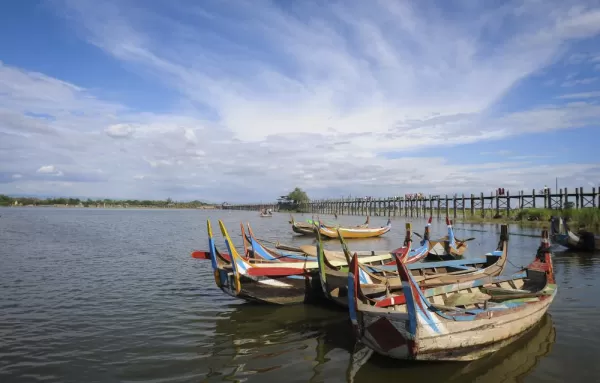 Best Time to Go to Mandalay
January, November, and December have the best average temperatures in
Mandalay
, ranging from 81°F to 60°F (27°C to 16°C). Mandalay is also driest in January, February, March, and December. October and June can be the wettest times in Mandalay, but those months are a great time to visit without the crowds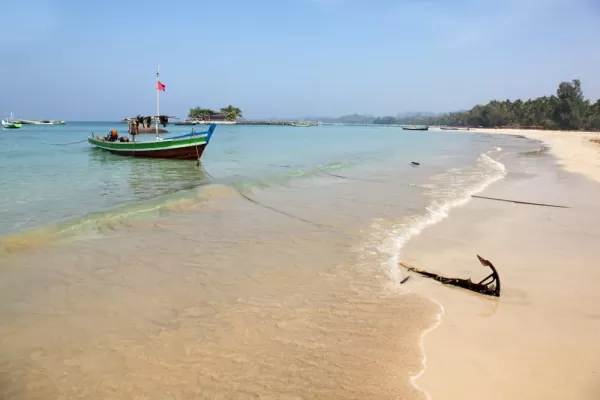 Visiting Ngapali Beach
April and May tend to be the hottest months of the year here, which inevitably leads to the most crowds on the beaches. June through September brings the much-needed rain, causing beaches to close during this low travel season.
Contact Adventure-life Myanmar (Burma) specialists
for expert advice on the best time to travel to Myanmar.