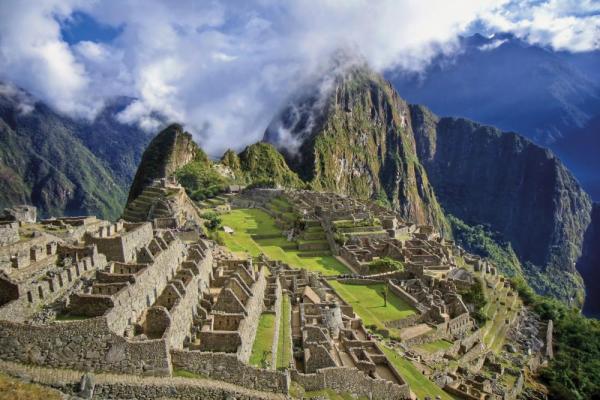 This iconic landmark is one that is included on countless bucket lists as a "must-visit" destination. Everyone wants to GO to
Machu Picchu
, but few consider HOW they might prefer to do that. There are multiple routes travelers can opt to take to the sacred site, and this decision can greatly influence your overall experience.
Should you walk in the footsteps of the great Inca civilization as you journey along the famed
Inca Trail
? Or perhaps you want a more off-the-beaten-path route through the Vilcabamba mountain range on the
Salcantay Trek
. For those who want a challenge, the
Choquequirao Trek
takes you through remote landscape to discover this other "lost" Inca city before making the pilgrimage to Machu Picchu. Doing your research will reveal the perfect path for your Machu Picchu experience. Here are a few of the options Adventure Life offers: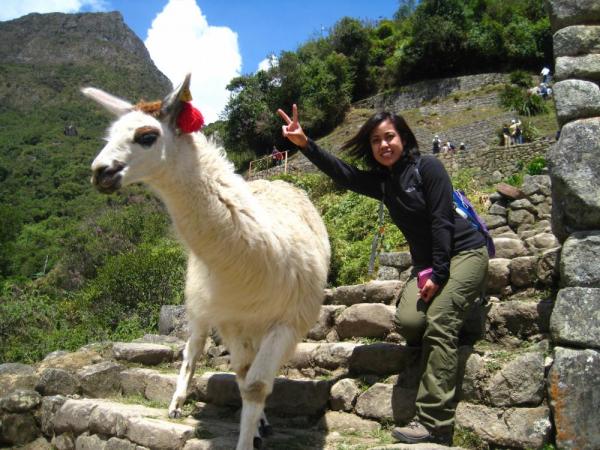 Inca Trail
This is by far the most popular route to the ruins of Machu Picchu. Andean history comes to life along this ancient route as you pass larger ruins each day of the trek. The scenery changes from snowcapped mountains to lush green cloudforest. You will be making the trek with pilgrims from all over the world, and your friendly crew of guides and porters will take great care of you along the way. For travelers who prefer a "glamping" experience, our
Luxury Inca Trail
tour might be the perfect itinerary!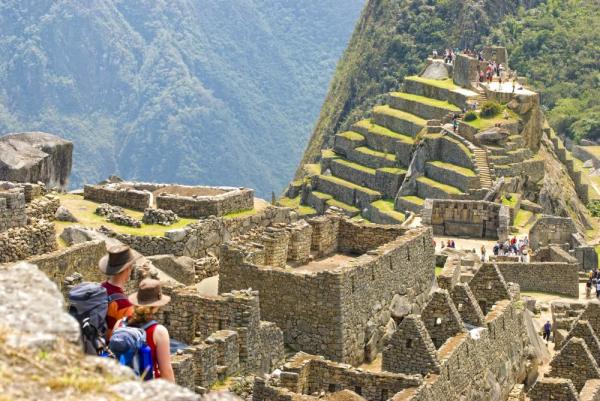 Salcantay Trek
After exploring colonial Cusco and the Sacred Valley you will begin your 7-day trek, making your way through mountain passes, glacier-carved valleys, and over hillsides decorated with a colorful array of wildflowers. You will then join the classic Inca Trail, arriving at the Intipunku Sun Gate for that first magnificent view of Machu Picchu! This journey combines the most popular route in Peru with the road less traveled, making it a perfect two-week alpine adventure.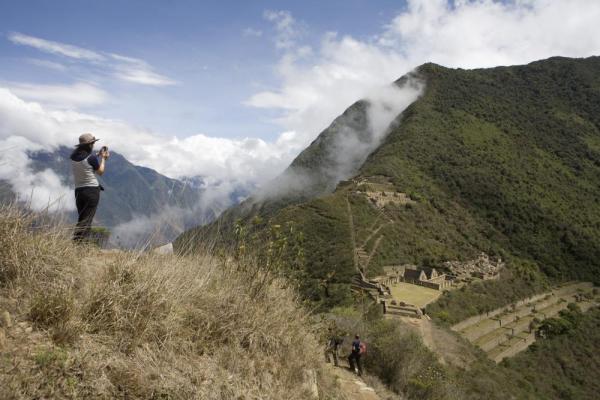 Choquequirao Trek
This journey takes trekkers to the sacred site of Choquequirao, which means "Cradle of Gold" in Quechua. Choquequirao is similar to Machu Picchu both in its architecture and significance, but without the crowds. This is due to the intense two-day hike from Cusco visiting the site requires. You can read more about the urgency of visiting Choquequirao before some planned changes take place at our blog posts
here
or
here
.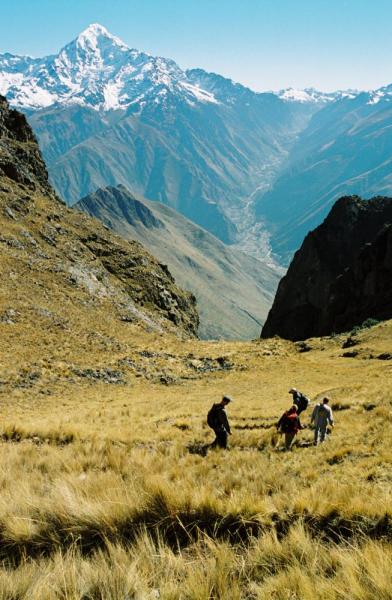 Cachiccata Trek
The
Cachiccata Trail
was built by the Incas and used for hundreds of years to access local communities and transport goods. This trail is not as well known as the classic
Inca Trail
, so expect fewer crowds and a more serene trekking experience. This hiking adventure not only visits Peru's cultural past, but travelers also visit modern Incan communities and families along the way. Trek through secluded waterfalls, ancient terraces and exotic wildlife, all the while delivering fantastic views of the Sacred Valley and Peru's commanding snow-capped mountains. Each step gives new perspective into Inca culture.
With these and other options, you are free to choose your own Machu Picchu adventure! You can browse all of our
Peru trips
to explore all of the possibilities.