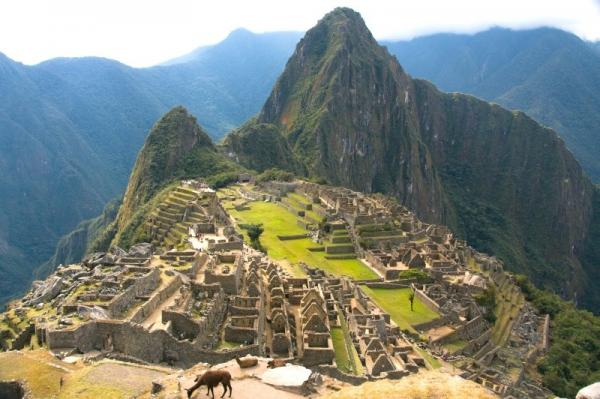 We're not the only ones who are all a-buzz with the swiftly approaching centennial celebration of Hiram Bingham's rediscovery of Machu Picchu.
National Geographic
joins us in our enthusiasm for this mysterious landmark and is giving Machu Picchu much love with a
great online feature
. Highlights includes Top Ten Secrets of Machu Picchu, great reads on the ruins, historic photos from Bingham's first visit, and alternative routes to Machu Picchu -- including a few of our favorites like the
Salcantay
and
Cachiccata Treks
. Also included is Bingham's original article on Machu Picchu that was published in
National Geographic
on April 1913:
In the Wonderland of Peru.
Fascinating.
To experience the once-in-a-lifetime celebrations this July, there's still time to join our exclusive
Machu Picchu 100th Anniversary Trip
. Follow in Bingham's footsteps with Adventure Life's local guide, Marcos Palomino. In addition to Machu Picchu, we'll visit Cusco, the Sacred Valley and Chinchero, a village known for its rich weaver heritage, handicraft market, and white-washed colonial church. The trip is topped off with a special ceremony with a local shaman.