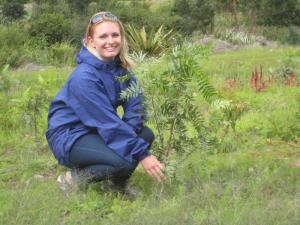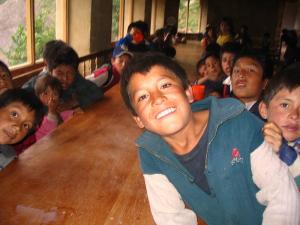 Our travelers frequently voice their wishes to contribute to the communities that they will visit, whether it is their first trip to Peru or a return for a second time after such an incredible first experience.   The Cachiccata community near Ollantaytambo  in the Sacred Valley has been very hospitable to us over the years (see information about our
Cachiccata Trek
, the "alternative Inca Trail"), and we want to thank them by offering programs for our travelers to go into this village, spend time with the families, and participate in service projects.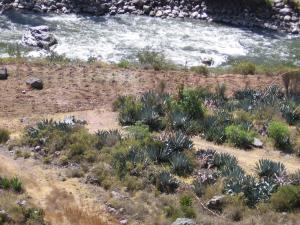 You can see details about our half and full day trips from Ollantaytambo and our multiday extensions by going to our
Peru Service and Philanthropic Extensions
page.  Travelers have the option of choosing projects that fit their interests and preferred activity levels, such as native tree planting, preparing breakfast for the local school, delivering shampoo and soaps to households, or spend a few nights in the community helping out with home restorations.
Over the past 5 months, we have created these projects in coordination with our local guides and affiliates in the Cusco region.  This has been a great experience personally to help create the service extensions as it brings back good memories of my two years in the Peace Corps in West Africa.  During my short time in Cote d'Ivoire, my wife and I did some exciting projects, but it is difficult for me to judge what long-term social and economic change came during our fast two years.  I can say that the best times for us often involved working with our friends and neighbors in their gardens and fields or  just sitting down with them in their courtyards and sharing stories.  There was always a mutual appreciation and respect for what we provided to the community and for the hospitality and learning experiences the community showed us.
I hope these short service projects can give Adventure Life travelers a similar experience for an enriching cultural adventure with the beautiful community of Cachiccata.  Will working for a full day or even multi-days in the community bring about long-term change?  Probably not, but the concerted efforts of our travelers over time will make sustainable contributions.  The immediate impact is more transparent - your time and willingness to come to this village is appreciated by the families.  It is a great learning opportunity for the traveler and the host community, and I am quite certain it can be one of the most cherished and everlasting memories of your time in Peru.