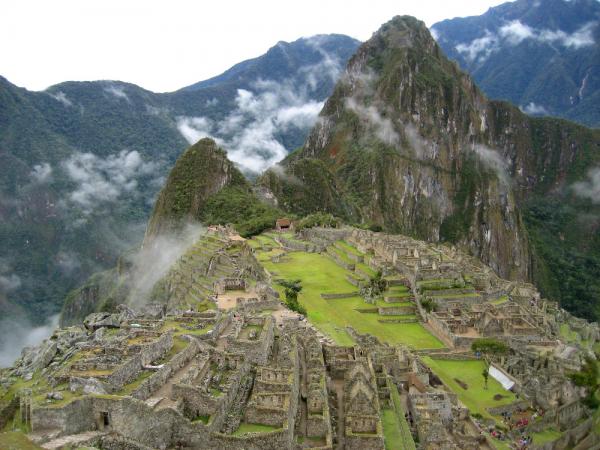 Peru's Machu Picchu
continues to mystify and intrigue its visitors (yours-truly included) and scholars -- even a century after Hiram Bingham first introduced the legendary Inca ruins to the rest of the world. Most recently, a group of Peruvian archeologists discovered a unique tomb located on a hillside at the ancient city. Its placement -- high into the hillside -- and structure -- made from large, cut stones -- sets it apart from the tombs previously discovered at Machu Picchu. Fernando Astete, head of archeology at Machu Picchu, stated in
"Peru this Week"
that because of these distinctive characteristics, the tomb likely belonged to a high-ranking member of the Inca Empire.
Unfortunately, the tomb was looted sometime in the past and all artifacts and remains that it once housed are gone from history. Plans to excavate and restore the tomb are underway. For images and more information check out the article by Manuel Vigo in
"Peru this Week."
Want to go? To visit the incredible ancient city for yourself, take a look at these
Machu Picchu tours
.