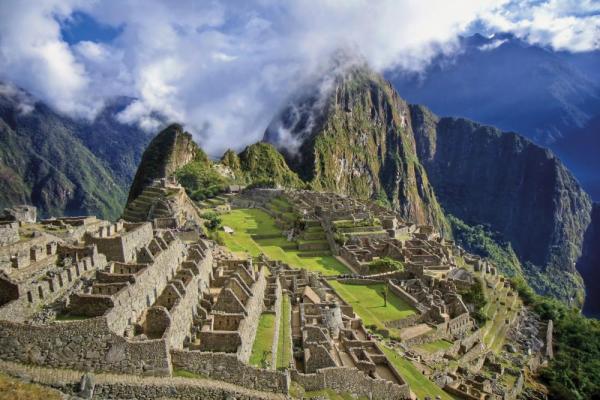 Machu Picchu
is world-renowned as a meticulously preserved site that should be on every traveler's bucket list. This legendary lost city of the Inca is held sacred by local Peruvians and deeply appreciated by visitors. If Machu Picchu is still on that forever-growing "places to travel" list, you may want to act upon that sooner than later.
Currently, visitors to Machu Picchu typically fly into the city of Cuzco, Peru. However, the Peruvian government recently signed a construction contract for a new airport beside the picturesque colonial village of Chinchero. The airport in Cuzco has a limit of 2 million travelers each year keeping the traffic of people in the area under control. This new facility will be able to serve 5 million people upon opening in 2020 and eventually 8 million travelers. Many locals and foreigners alike are deeply concerned that the results of this new airport will prove detrimental to the local culture & traditions, character, atmosphere, livelihood, and the physical site of Machu Picchu itself.
All of these potential changes could be strong incentive for travelers to make their plans to
Machu Picchu
before 2020. To learn further details, you can read
this article
about the future Chinchero airport.