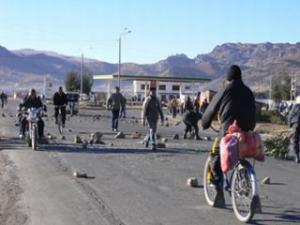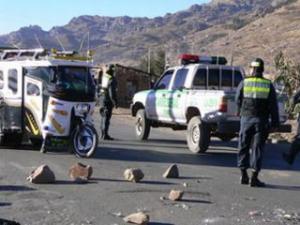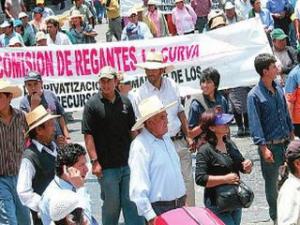 Update June 23, 2010: Over the weekend, strikes came to an end, and things have returned to normal.
Over the past ten days, there have been 3 strikes in the Cusco-Machu Picchu region that have disrupted the transportation systems, requiring Adventure Life to adjust itineraries for our travelers in the region. After eleven years of providing
trips in Peru
, we are certainly no strangers to strikes, which occur frequently. The past years have taught us how to adept quickly to strikes, modify our plans accordingly, and -- thanks to our incredible local guides -- usually seamlessly.
The strikes over the past 10 days have been focused on two main issues:
- The exportation of liquefied natural gas to Mexico, Canada, or Spain when opponents feel that this gas reserve won't be enough to meet both export and domestic needs. There is a reported demand for cheap gas in Peru already.
- Groups are demanding funds to repair irrigation channels damaged by last
January's heavy rainfall
and flooding.
These strikes are non-violent and not directed toward tourists. As with most strikes, social groups are making a statement to the Peruvian government. In this case, they are doing so by blocking the roads outside of Cusco and in the Sacred Valley as well as the train to Machu Picchu with rocks and logs. Strikes are often announced (sometimes hours or even days) in advance to encourage negotiation and to leverage the government. If this fails, the groups take to the roads, scattering rocks and logs in an attempt to make them impassable. Almost like clock-work, the roads are then cleaned up around dinner time, and normal routines return.
Flexibility has always been an important element to our itineraries, and over the past week, we've put it to good use. With their ears to the ground, our guides have done a fantastic job deciding if and when changing an itinerary is necessary to minimize the disruptions of the strike, and to make sure our travelers are safe. Most changes have involved transfer times, or alternating the schedule of original itineraries. We might even change a trip to spend an extra day at Machu Picchu to adjust to canceled train service. For example, our trips have free days in Cusco that can be interchanged to still have a buffer if we need to move our travelers to a different train to Machu Picchu.
As I mentioned before, these events are non-violent, relatively short-lived, and remain a part of travel in the developing world. While the strikes were certainly not an anticipated part of the itinerary, they do reveal some of the unique and important social issues that impact the regions we visit.
I would like to thank our guides and local staff in Cusco and Lima for their quick-thinking and problem-solving in order to make sure our travelers are safe and that, while schedules might be altered, no destination is missed.
And thank you to our travelers who have displayed a fantastic spirit of travel. We appreciate your flexibility, patience, and understanding during these times. I am glad to hear that regardless of the last-minute strikes, you've enjoyed your experiences in Peru.
International headlines have been pretty quiet regarding the strikes in Peru -- and we are hopeful that they are quickly coming to a rest. But if you are interested in more information about the strikes, the website
Living in Peru
is a good resource for those whose Spanish is not quite up to par (this includes yours-truly). Or certainly, feel free to
contact us
if you have more questions on how or if the strikes might affect your up-coming Peru trip.
In terms of the need for repairs to the irrigation channels that were damaged in January's floods, I will have more news of this in the following weeks with information about Adventure Life's role in helping a local community deal with their damaged irrigation system.