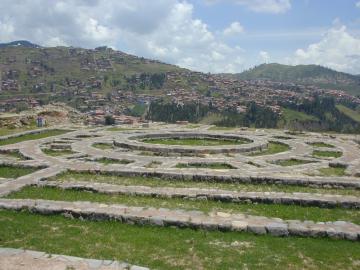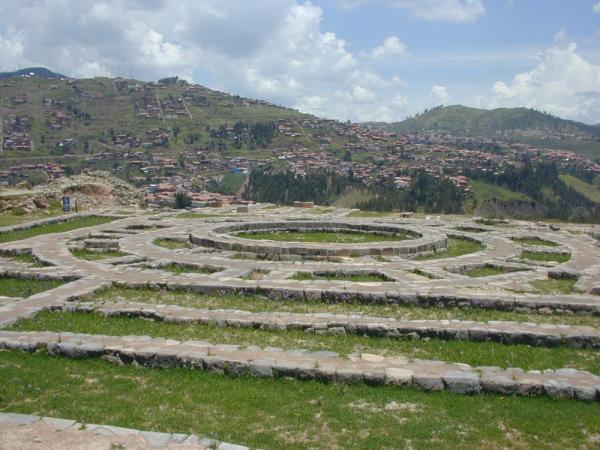 This morning Klaus, assistant-guide-in-training Ronald, Corbin and I took off in a canoe together. We saw a caiman, a relative of the crocodile, along the banks, and an abundance of bird life. We were nearing the macaw nesting area and I was watching the macaws feeding on date palms, when all of a sudden Ronald spotted the giant otters! These creatures are about 6 feet in length and extremely endangered. Sandoval Lake is lucky enough to play host to a family of 7, and they are tremendous creatures to behold. We saw all 7 of them thrashing around near the banks for fish; they are ferocious hunters. Some people who had been at the lodge for 5 days hadn't gotten to see them yet, so I was thrilled. This was a real trip highlight for me.
In the late morning, the 4 of us went on a hike around the lodge - we saw an agouti, several groups of spider and brown capuchin monkeys, a porcupine, two species of toucans, and lots of birds and interesting insects. I was amazed at the diversity that we saw in such a short hike.
After a shower, lunch, and a siesta, we did an afternoon hike that looped around to the macaw nesting area where we had gotten into the canoes on the first afternoon. This hike is usually done the morning of the third day, but Klaus took us as I wasn't able to do spend the extra day and I wanted to know as much as I could about what our clients normally experience. We didn't see many nesting macaws as it was the afternoon, but we did see several more groups of monkeys and lots of other birds. We then got into one of the canoes and we were paddled around the lake - when we saw the giant otters again!! We couldn't believe our good luck - twice in one day! Klaus motioned some other guides on the lake over with groups, but they all missed the otters. We told Klaus and Ronald they were the star guides; they said we were good luck. We also got to see a young spider monkey that was very close to our canoe trying to crack a nut on a tree, and he stayed there for a long time performing acrobatic tricks for us. Again, we were able to experience a gorgeous sunset while out on the water.