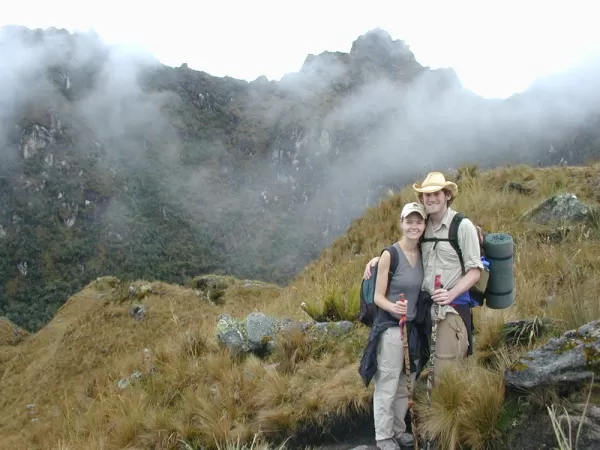 Today was our day in the Sacred Valley, which we spent with guide Wilbur. The drive is just astonishingly beautiful - vividly green, jagged mountains rising far above us, and ancient terraces still in operation in every direction. Along the way, we stopped at a station with llamas and alpaca. We fed them alfalfa hay, and then learned the ancient process of dying wool, and watched women making weavings on wooden looms.
Wilbur took us up to the Pisac ruins, and we did about an hour hike to the ruins and back. At one point we could see thousands of burial sites/holes in the side of a mountain from pre-Incan peoples. I was amazed that the water channels were still in use, and water was still running into ceremonial fountains. It was a beautiful walk and good to get out and stretch our legs. From there we went down into the village of Pisac and visited the local markets.
After a couple of other stops, we made our way into the town and ruins of Ollantaytambo - which is known as the living Inca city. The foundations of all the buildings are still the original Inca stonework. The ruins are amazing - important sites in the ruins all line up astronomically on the solstices and with the huge carving of a man's face on a mountain across the valley. You could see miles across the valley and across a huge river where the stones were quarried. I also loved the hotel - El Sauce - our room had a perfectly framed view of the Ollantaytambo ruins. The Sacred Valley is one of my favorite areas of Peru!