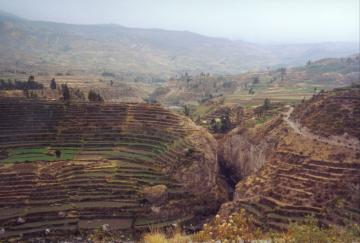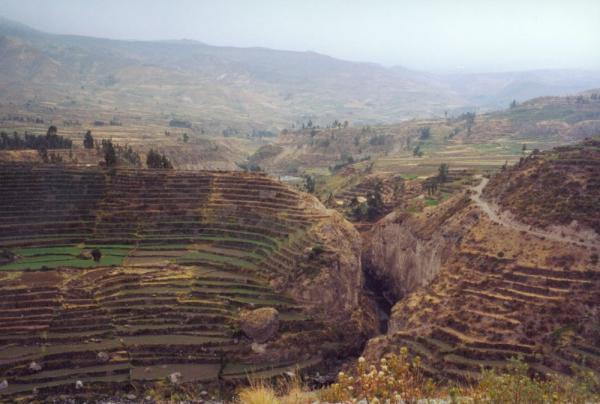 I traveled out to the Sacred Valley with our Cusco operator, Pepe. He has been working with a local community near Urubamba, bringing supplies and volunteers to revamp their school, build playground equipment, and add flush toilets. He has started building a camping site in cooperation with the local community, to bring added revenue to the families there. Once they have been trained to manage the site effectively, his goal is to relinquish control of the camping area to the community itself so that they will have a steady source of income.
We returned to Cusco for an afternoon tour of the city with Vidal, another Adventure Life guide. He led us through the Cusco market, pointing out unusual foods and describing the medicinal uses of various herbs we saw in the Witches' Market. Then he took us through the winding streets of his home neighborhood, San Blas. Set atop a hill overlooking the city, San Blas has become a favorite haven for local artisans.
That evening we met some of the remaining Cusco guides for dinner and drinks. All were charming and knowledgeable and I was sorry to be leaving Cusco so soon. However, we were due in the Amazon the next day and Steve was excited to be finally enroute to the jungle.