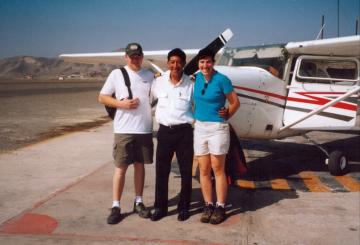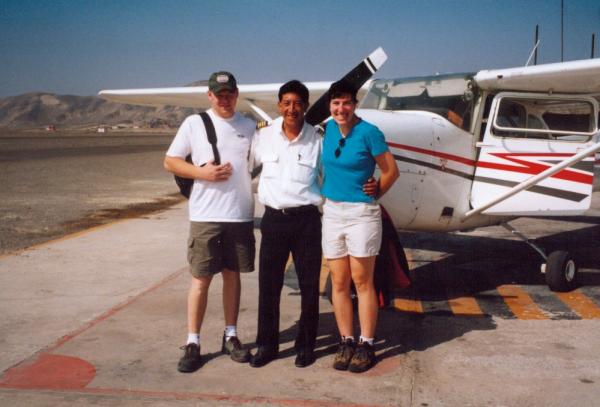 After a good night's sleep, we boarded a mini-bus for the 5 hour ride to Colca Canyon. Once known as the world's deepest canyon, it is now determined to be second in scale only to a nearly inaccessible canyon on the other side of the mountain range that runs along the Southern border of Colca Canyon. The ride to the canyon along predominantly dirt road was excruciatingly long and bumpy for my husband Steve whose back still ached from our overnight bus ride. The stops were welcome and interesting. Along the way we stopped to photograph a herd of vicunas grazing alongside the highway and took a rest at a roadside café for Coca tea and some souvenir shopping. We were on our way to over 15,000 ft altitude and the Coca tea was supposed to help with the adjustment. I hoped it would do more than my US-prescribed Diamox, a diuretic that was performing its intended effect only too well. I decided that the benefits of Diamox were outweighed by the need to stop our mini-bus every 15 minutes for an ecological bathroom break and discontinued use after the first day.
Arriving in Colca Canyon, we were struck by both the poverty and the apparent wellness of the local people that we met there. Most lived very simply, farming dry rocky soil and living in mud huts. Those that had shoes, had predominantly simple leather sandals and many children had sunburned, chapped lips. Yet everyone was pleasant and smiling with rosy cheeks and healthy physiques. The women had beautiful woven garments and Carlos told us that it was not unusual for them to spend over $400 on the heavily embroidered blouses and petticoats used for special occasions.
The Colca Canyon Lodge was set near the river at the start of the canyon, complete with 3 natural hot spring pools and cozy private cabins with freshly thatched roofs. We relaxed in the hot springs and had dinner overlooking the river before heading to bed in preparation for our pre-dawn departure in search of the Andean condor.