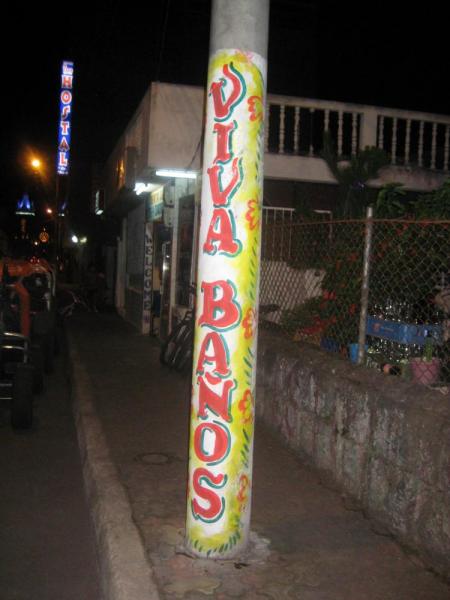 Ziplines, hiking, waterfalls, mountain biking, rappelling, hot springs, rafting and volcanos! Banos is full of adventure and natural wonders!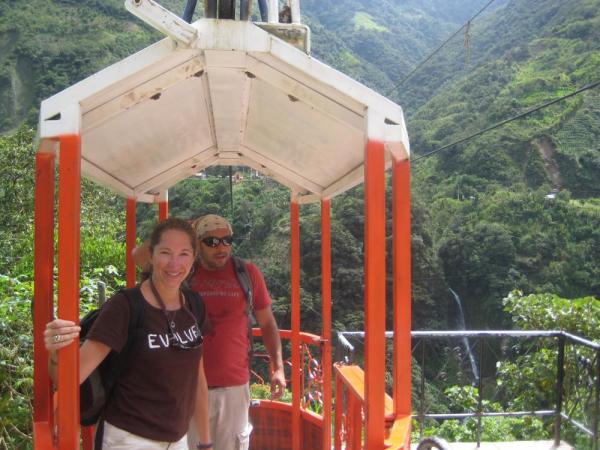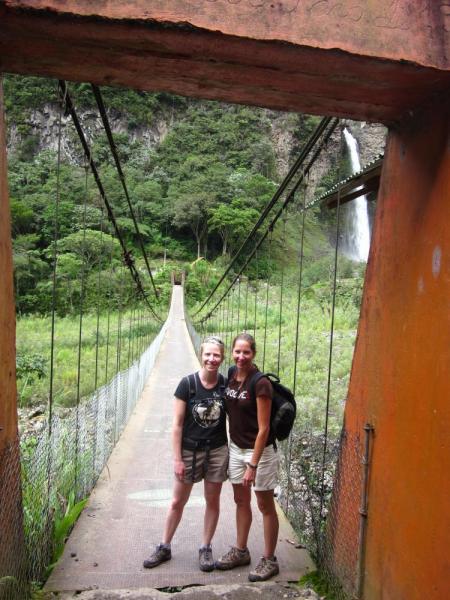 We biked from Banos to Paílón del Diablo (Devil's Cauldron) Waterfall, stopping along the way to take a cable car across the canyon and hiked back over a huge hanging bridge. Onward to the waterfall!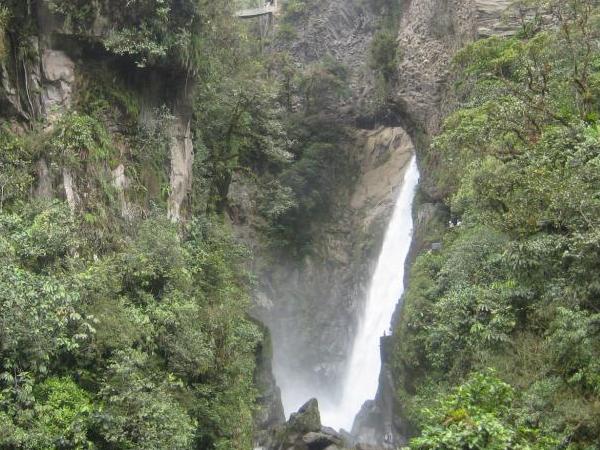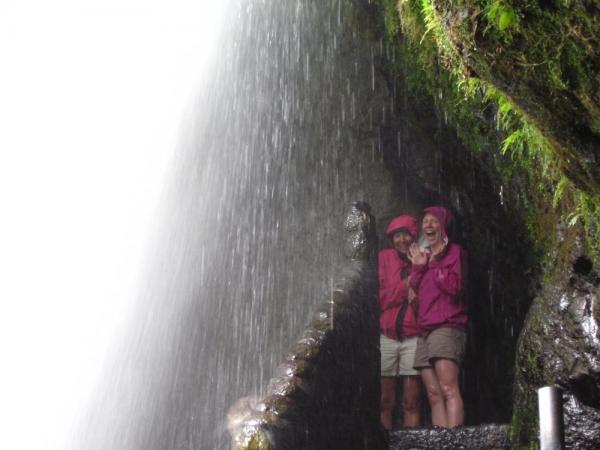 Goregous and loud, we got to go behind the waterfall. It was well worth the hike to see the power of Paílón del Diablo.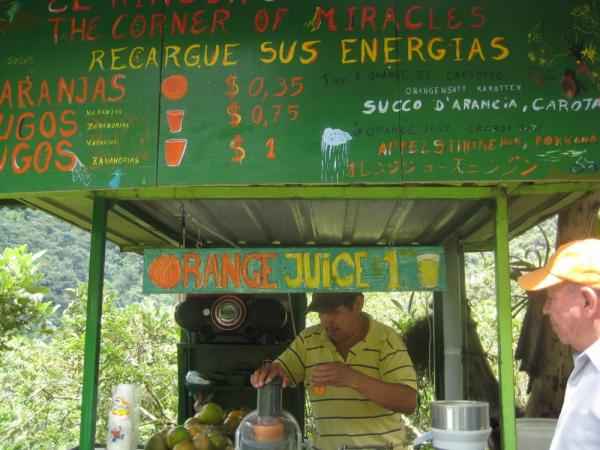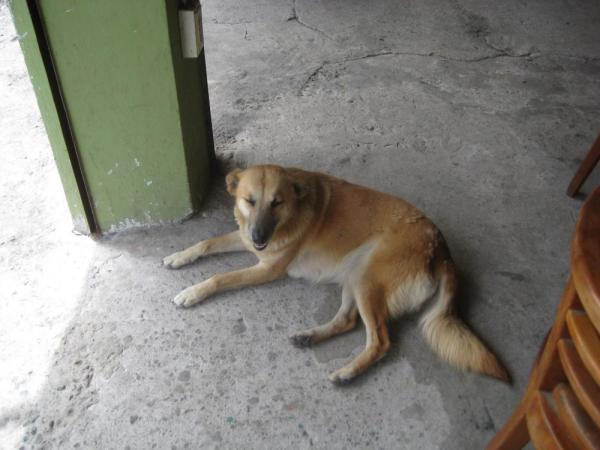 On the hike back to the trailhead we treated ourselves to some fresh juice and I met a new friend!