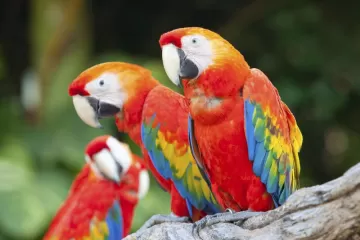 We started our adventure into the forest. We got up early in the morning, met our guide Fabian at the airport and flew to Lago Agrio. Fabian told us it was his first tour in three months. He had been bitten by a Fer-de-lance and managed to survive. Upon arrival at Lago Agrio we proceeded to the liquor store to pick up our supplies for the trip. Two bottles of rum, one bottle of Scotch and a six pack of two liter coke completed our shopping list. (Of course the supplies were for medicinal purposes only). The ride in the back of the truck was different. It took about one and a half hours to reach the camp where the canoe was located.
Our chef Raul prepared a very nice lunch for us before we boarded the canoe for our two-hour ride to the Nativo Lodge. As you can see, we are all very happy to be on our way.
We arrived at the Nativo Lodge just in time for HAPPY HOUR!. After a short rest, we went back out on the Aguarico River to see the jungle sunset. As you can see, it really is beautiful. When we returned back to camp, we found that Raul had prepared a wonderful dinner for us, and topped it off with an Ecuadorian cocktail. Everything was going fine until the rat from hell came along. He obviously didn't like the conversation about cats and proceeded to relieve himself on me. (Since I was the only one getting wet, it was obvious that it wasn't a rain storm). It was back to the cold shower, only this time I took a shower alone. The first shower was with a large tree frog. He didn't seem to mind the soap and stayed in his own corner. As you can see, we retired early to our hut and our beds with the mosquito nets. (Thank goodness for them).