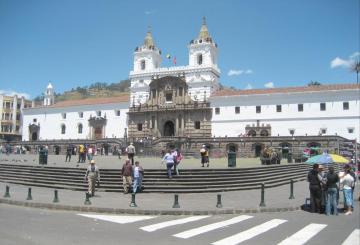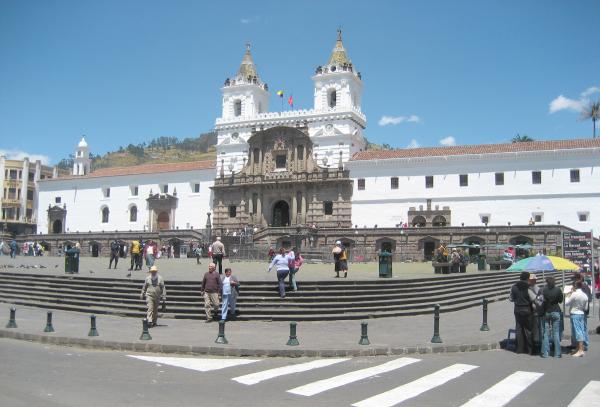 Some of us arrived in Quito a few days before going to the jungle. Quito is a beautiful city with some of the nicest people on earth. You are made to feel safe and very much at home. My first few days in Quito I spent with a friend. We visited Old Town where we visited the oldest Cathedral in the Americas. The workmanship is unbelievable. It really makes you wonder how they were able to create such beautiful works of art without the technology of today.
We visited the equator museum and walked the equatorial (yellow) line. The belief is if you walk the line you will achieve inter balance. Not far from the monument is another privately owned museum. They say that they are the true equatorial line, but didn't have enough money to build a monument. It is worth going to visit. When my friend had to leave, I had a couple of days to myself to discover the city on my own.
On Saturday and Sunday the native people set up a market at the Parque el ejido. You can choose from a variety of items, from small baskets, jewelry, paintings, wall hanging, clothing and so much more. I found that everything at the market was very inexpensive.
On Monday, I hired a driver for the day so I could leave the city to hike in the Pasochoa Forest. Little did I know that he was also going to be my guide. He would not let me hike alone, and came along with me for my protection. After the hike we stopped at a small restaurant for a late lunch. The meal was excellent and the cost for two people was only $4.80 and there was enough food for four people.