Our adventure had a bit of a rocky start, but everything turned out great thanks to the AMAZING staff aboard the Safari Explorer!
We arrived into Honolulu in the wee hours of the morning and went to a hotel for a few hours of sleep before catching our flight to Molokai.  We arrived at the airport way too early in the morning (we were trying to be safe) and spent over an hour sitting on a bench outside of the airport, waiting for it to open. 
Finally, we checked in and took a tiny little hopper plane over to Molokai.  Our driver was waiting to take us to the meeting place...but unfortunately, our bags didn't arrive. We filled out forms for the lost baggage and headed to the hotel where there was a receiving tent for all of the cruise guests.
From the moment we arrived, everyone took care of us! We settled into hammocks to rest while we waited for news of our luggage. One of the other passengers waiting for the cruise lent Kepler some shorts, and they gave us some local beer!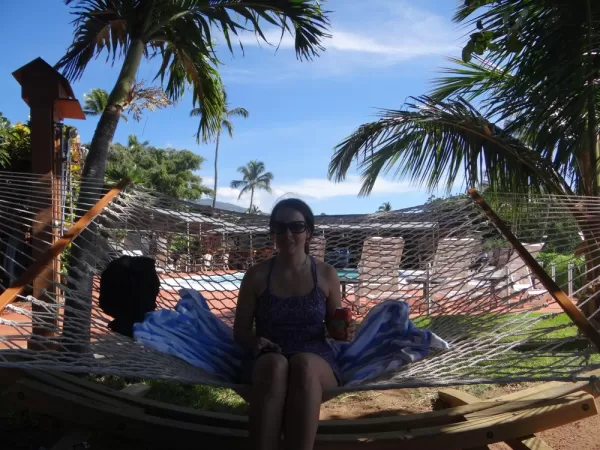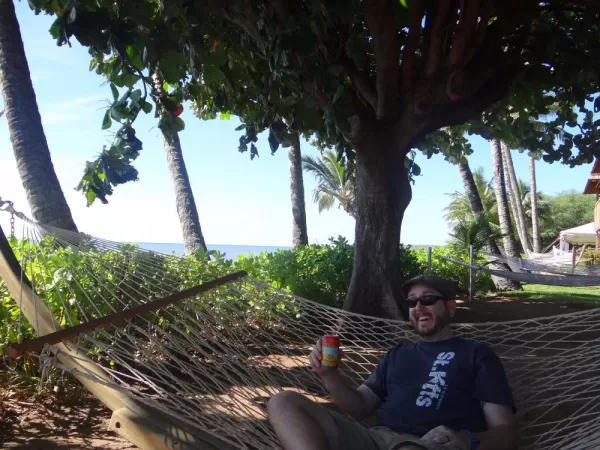 We took naps and enjoyed the beautiful view.  One of the crew came to let us know that there still was no news of our bags, so they arranged to have the shuttle driver take us to town to pick up essentials.  We each bought one outfit and a swimsuit - enough to get us through if needed.  We had some extra time, so we grabbed food at a local pizza place and wandered through town. It was a tiny little town - not touristy at all - and it gave us a great feel for the local culture!  Their weekend farmer's market was taking place which helped us pass some time.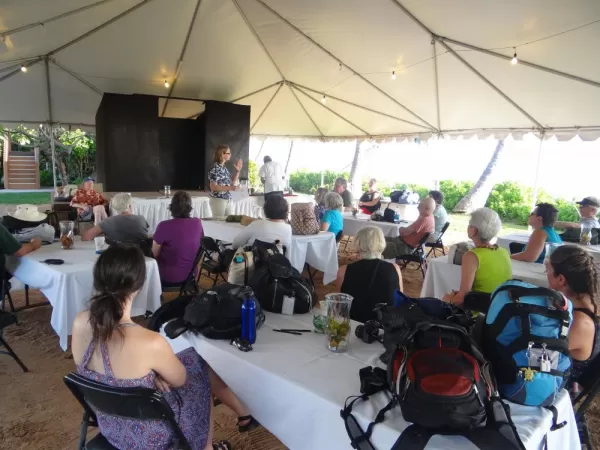 When orientation began, we still did not have our bags, so one of the crew went to the airport and started to make calls to see what he could find out. He had great connections and was able to pull some strings and sure enough, just as we loaded up to head to the ship, our bags arrived!  Phew! 
If the crew had not been so helpful, we would have been stuck with no food, no luggage and not much hope for a great trip.  The Safari Explorer was impressive from the start, and they did not let us down as the week continued!