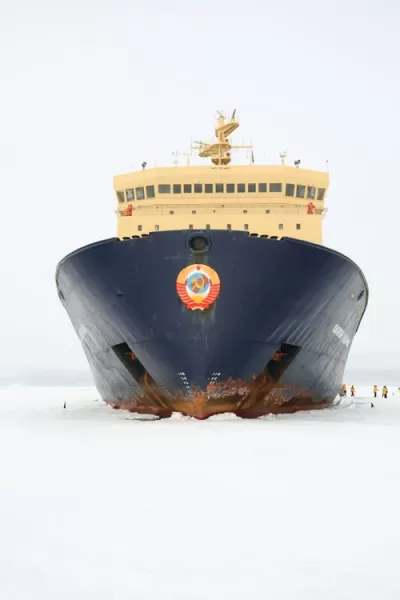 My flights were uneventful. I listened to my IPOD and watched the Antarctica section of the Earth series on my IPOD and tried to sleep. Generally, I sleep well during long flights. It's different this time. I cannot think of anything except getting on Kapitan Khlebnikov to begin the voyage to Snow Hill. I can't believe I'm going on this trip
Last year during my first trip to Antarctica on the Orlova, I met a Dutch passenger, Raldi. This will be his fourth trip to the white contintent. He planned to go to Snow Hill at least 1.5 years in advance. During the year via email, he convinced me not to wait and also register for the trip. So here we are again in Ushuaia.
After my arrival to Ushuaia, we met at a popular restaurant and talked about the next fews days.