It took a little doing but we managed to squeeze in a side trip to Siem Reap at the end of our trip. Angkor Wat gets all the love, but the temple complexes in this region are vast and varied.
Of course Angkor Wat and Angkor Thom are the most well-known. They've also been the best excavated and maintained, so, despite thousands of tourists each year, the incredible structures - and more impressively, stone carvings - remain.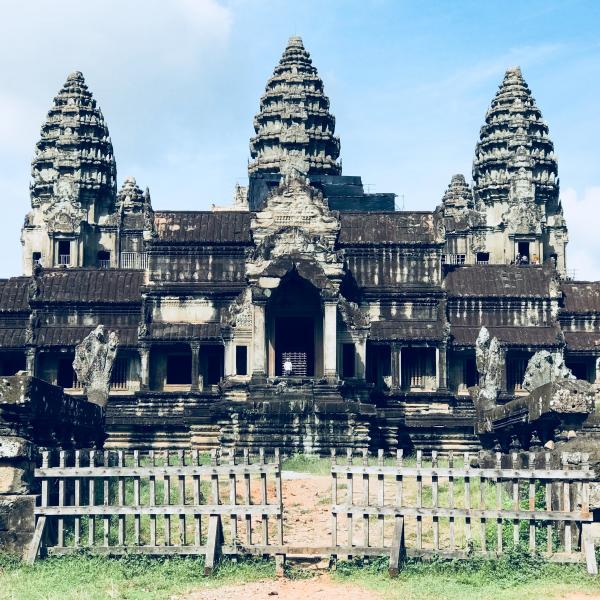 We approached Angkor Wat from the back side. It's a small detail, but it meant that our first views were almost completely void of other travelers - an amazing feat at such a destination. It's little touches like this that let us know our guide was truly a pro.
 
The detail in the stone etchings is incredible, especially after so much time has passed. They still stand out with incredibly intricate detail. Banteay Srey, with its pink sandstone, was the most impressive to me. Just imagining the simple tools these were made with is enough to boggle the mind.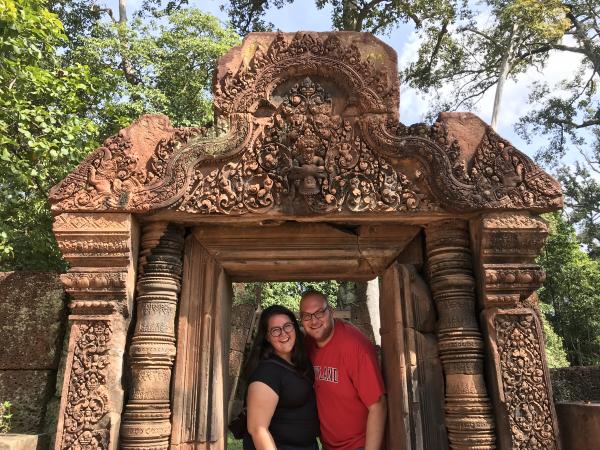 We also had the chance to see Ta Prohm, which is most well-known for being featured in the movie "Tomb Raider." I failed to watch the movie before the trip, but I could still appreciate the massive jungle trees growing up and around it. This particular site is notable because it is only just now really being excavated and, in some cases, rebuilt like a puzzle. There was an entire front lawn with pieces of stone laid out, each one painstakingly numbered as archaeologists attempt to rebuild the structure.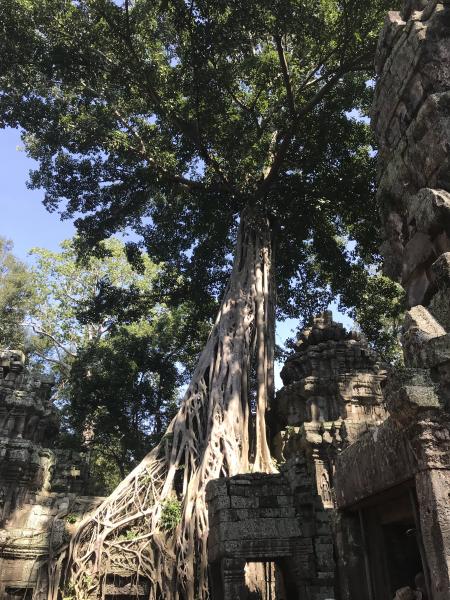 Temple fatigue is definitely a real thing though, and by our final afternoon, we decided to bow out of our last visit to relax by the pool and get a massage. We did, after all, have a long trip home still ahead of us.