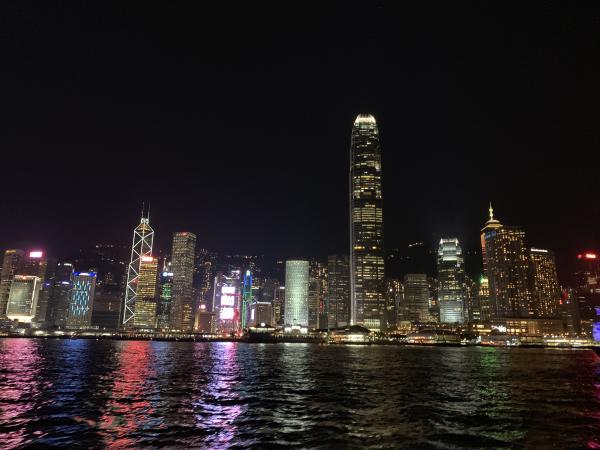 We arrived in Hong Kong late in the evening. I was exhausted and ready for a hot shower and a cold beer. My travel partners, my friend Mason and his cousin McKenzie, were equally beat, nodding off a little during our taxi ride from the airport. We rolled the red Toyota cab windows down and let the late-night bustle wash over us; the city was muggy and crowded-in, everything built upward instead of outward. Our hostel for the evening was hard to find at first, but we eventually found our way up several floors of a nondescript building, where the last member of our group was waiting. After a quick change of clothes and ditching our luggage, we descended back down into the city where we had our choice of hole-in-the-wall establishments serving local brews to the few people left wandering the streets.
We didn't make it too much further into the night before all of us started wishing for our bunks. I crashed hard, overwhelmed already from the excitement of finally landing in Asia.
The next morning, we had a clear goal in mind: dim sum. Specifically, from the world's cheapest Michelin star restaurant, Hong Kong's Tim Ho Wan. I fell in love immediately with the doughy, smoky-sweet pork buns, shrimp-filled dumplings, even the sweetly-sauced chicken feet. I couldn't remember tasting better comfort food, but it was only the first of many unbelievable meals to come.