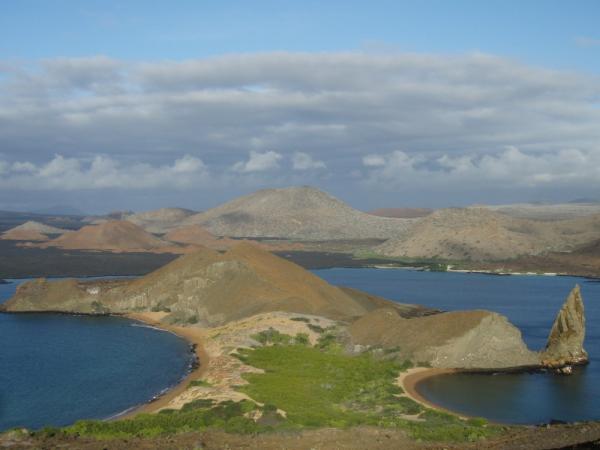 UPDATE Jan 9, 2012 - For both Aerogal and TAME flights, fuel surcharges can now be paid in advance to our offices. There will no longer be any payments made locally at the airport. Please see additional details in comments section below.
All flights starting on January 1, 2012 to the Galapagos, will be subject to a fuel surcharge. It does not matter when the flights were booked, and applies to flights departing/arriving from both Quito and Guayaquil to/from the Galapagos. Travelers should expect the fuel surcharge to be roughly $70 for each leg; a round-trip ticket will see an increase of $140.
Depending on the airline and departure city, here is the costs for fuel surcharges for flights to/from the Galapagos for flights on or after Jan. 1, 2012:
Aerogal
$50 USD per way in flights to/from Quito - Galapagos
$50 USD per way in flights to/from Guayaquil - Galapagos
TAME
$70 USD per way in flights to/from Quito - Galpaagos
$60 per way in flights to/from Guayaquil - Galapagos
Why the increase?
In the past, the Ecuadorian government supplied a 40% fuel subsidy for internal flights. Officially announced earlier this week, the government is no longer offering this subsidy to the airlines, which means, in order to cover costs, there will be an increase in costs for all domestic Ecuadorian flights, this, of course, includes those to the
Galapagos Islands
.
There is still some mystery to exactly what travelers can expect to pay for which airline and whether or not this surcharge needs to be paid locally or in advance. We're on top of things, and are eagerly waiting details from the airlines.
I understand that this is surprising and frustrating - believe me, we, and operators throughout the industry, share your sentiments. I will share updates as soon as they are available. In the meantime, please
contact us
if you have any questions on how this will affect your Ecuador or
Galapagos travels
.