The minute Molly and I returned from the islands, we were whisked away from the Quito airport to Cotopaxi. After about 90 minutes, our van made its way up a cobblestone path to Hacienda El Porvenir. I was sad to say good-bye to the Galapagos, but the mountains surrounding us reminded me of Montana back home. Cotopaxi Volcano welcomed us in the distance by looming out of the clouds, and the chilly air was a much welcome change for my sunburnt skin.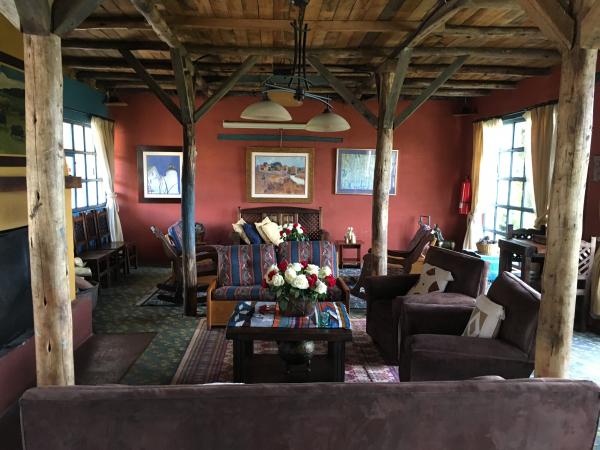 Hacienda El Porvenir is a working ranch that opened its doors to visitors in the late 90s. Located just outside of Cotopaxi National Park, the hacienda offers a quaint cozy vibe with a variety of excursions available. If you can tear yourself away from the warm and comfortable rooms, or fabulous restaurant, the excursions offered will allow you to explore the area of Cotopaxi. A few of these incredible excursions include:
Horseback Riding
: Bundle up in true chagras (or cowboy) style to ride horses specially bred to be unaffected by the altitude. As Cotopaxi is located above 10,000 feet, this is an important factor. Over the course of the two-hour ride, you'll explore the countryside. If you're lucky, you may even spot a condor. Molly and I were fortunate enough to see 9 during our ride; a feat most never accomplish!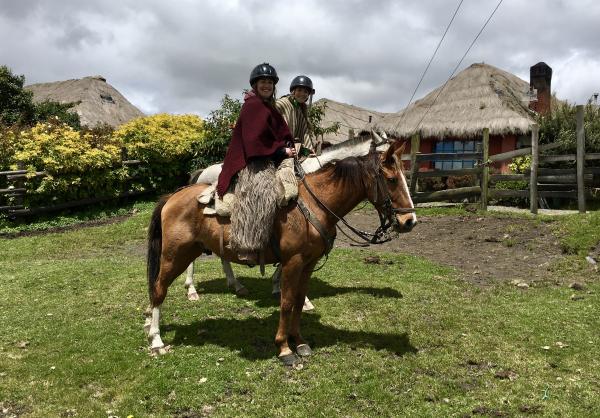 Mountain biking
: Mountain bikes can also be used to explore the lush countryside of Cotopaxi. El Porvenir offers a range of courses that can accommodate various distances and experience levels.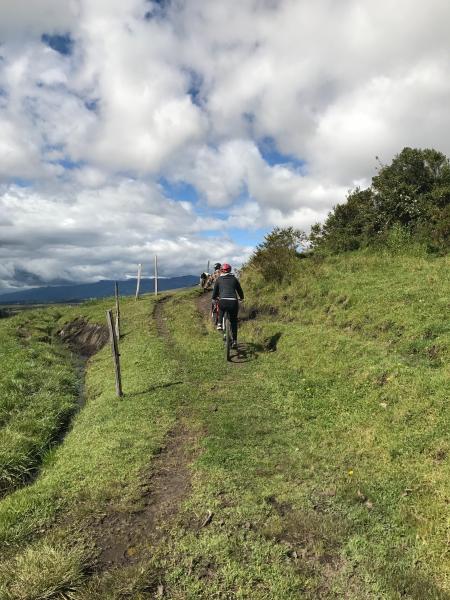 Cooking Classes
: Upon arrival to the hacienda, we were greeted with canelazo and empanaditas. These local favorites are meant to keep you warm in the chillier climate! Canelazo is a warm tea-like drink made from local fruit juice and spices, which can be served with or without alcohol. The empanaditas (or mini empanadas) are flaky pastry dough stuffed with mozzarella cheese and fried. If you love these treats as much as Molly and I did, Porvenir offers a cooking class where you can learn the very same recipes. I'm not sure my empanaditas will ever look as pretty as the head chef's, but it was sure fun to try!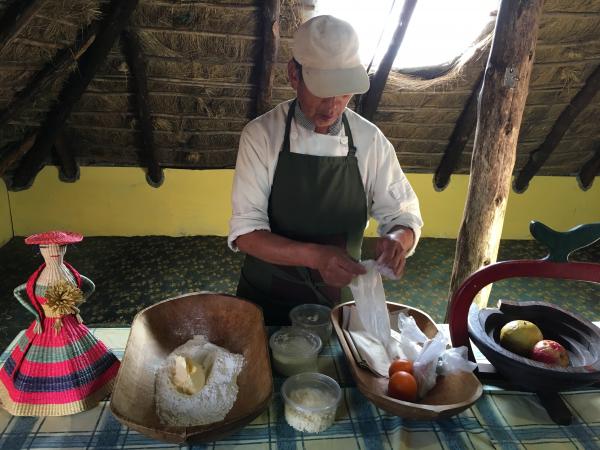 Other excursion options on-site can include a ropes course, trekking, and even relaxing in the new spa set to be released in July of 2017.  Additionally, a 25-minute drive from the hacienda will bring you to the base of Cotopaxi volcano. The truly adventurous are even invited to attempt to summit it!