One thing that I found interesting about my experience on the Harmony V was that it was both a river cruise and a coastal cruise. On the third day of the cruise, after some time in rougher more open waters leaving Portimao Portugal, we traveled up part of the  Spanish Guadalquivir River to the beautiful and historic city of Seville. This river is the only great navigable river in Spain and is about 400 miles in length. Going on the Guadalquivir River was quite a unique experience, as many other cruises don't take this route. We actually didn't see any other ships on the river, besides small fishing boats. We cruised all morning on the river past small quaint farms and rustic historic buildings, and even the Doñana National Park where there were lots of birds and other wildlife.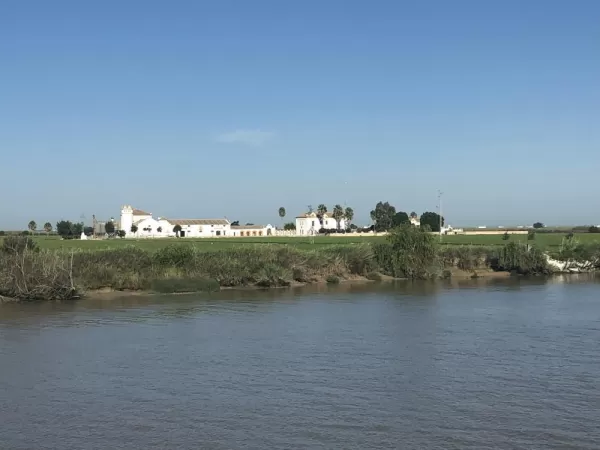 Another really fun part was watching the boat go through locks. In order to move from one part of the river to another, the boat had to pass through locks that moved the water up and down. It was no Panama Canal, but it was a cool experience. We sat up on the deck near the bridge and watched the waters go up and down.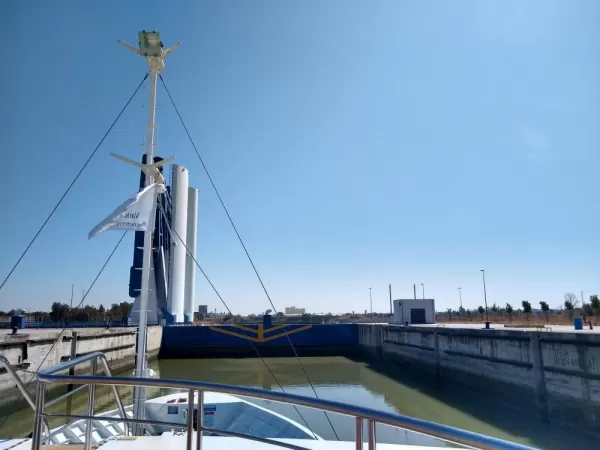 Pretty shortly after going through the locks, we arrived in Seville in the early afternoon. Our ship was docked in a really privileged location right near the famous Plaza de España, giving us great a great access point to explore the beautiful city.