Have questions? We're here.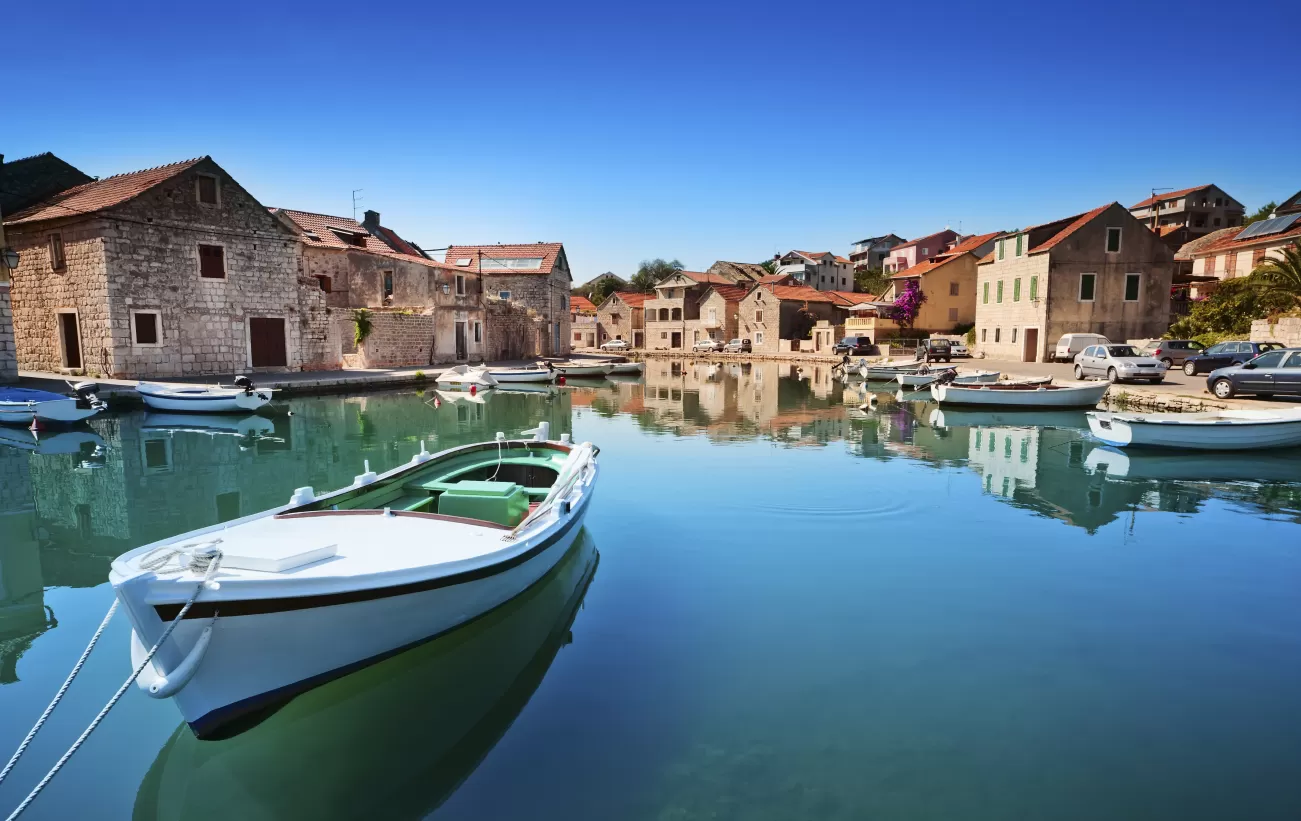 Slovenia Luxury Cruises
Travel made your way ™
Just north of Croatia on the Dalmatian Coast of the Adriatic Sea, Slovenia offers travelers a delightful seaside retreat. The coastal city of Piran is the main destination for our cruises that visit Slovenia aboard luxurious ships. This city has influences from both the five-century Venetian empire and also the Austria-Hungary empire, giving it a unique atmosphere. The Venetian Gothic architecture that you will see here is complimented by the signature Lipazzaner horses and the birthplace of famed violinist and composer Giuseppe Tartini. You'll see all of this on our guided tours of the city. Since Slovenia is just a one-day stop on most cruises, all of our tours feature other destinations throughout the Adriatic Sea too, from Italy over to Croatia. Start planning today!
Trip Name
From
Days
Next Departure
Summary
Landscapes and Cultures of the Adriatic

$

4760

8
Jul 9, 2024
Sail through some of the most beautiful cities in southern Mediterranean Europe as Le Bougainville takes you on an 8-day cruise that starts in …
Highlights of Slovenia
Though most cruises spend just one day in Slovenia as you cruise the Mediterranean towards other destinations, like
Italy
or
Croatia
, a city tour of Piran will delight you. This charming and picturesque port town has preserved its medieval atmosphere and even has some of its historic defenses in good condition.
You will have the opportunity to see:
Tartini Square, named for the renowned composer and violinist Giuseppe Tartini.
The Venetian House
The Tartini House, where the violinist was born.
The 19th-century town hall
St. George's Cathedral
Stunning architecture that reflects both the Venetian empire and the Austro-Hungarian Empire.
Top Slovenia Travel Destinations