If you are a foodie, the Iberian Peninsula is an exceptional place to visit. Tapas, or small plates, paella, and amazing wine are available on every corner. I was kind of disappointed that the meals on board did not have a lot of local flavors and local seafood. For most of the culinary experiences we had, we went off the ship and had meals in the port. The wine was so cheap, sometimes cheaper or comparable to a bottle of water! I really enjoyed tasting sangria and Tinto de Verano, which is like a bubbly sangria.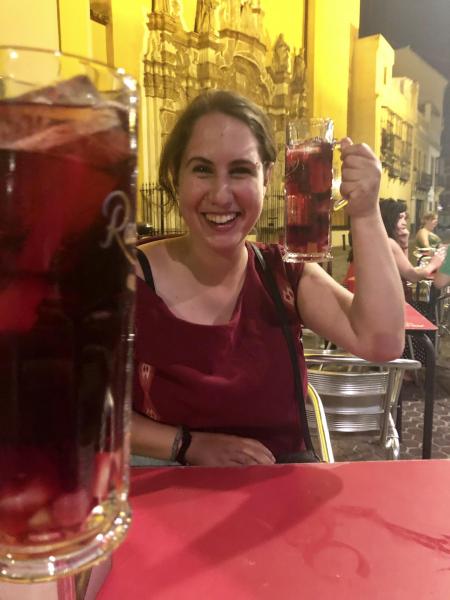 Speaking of wine, one fun excursion we took was to the Tio Pepe sherry factory. Tio Pepe is a well-known sherry label, and even though I am not a big fan of the taste of sherry, I enjoyed seeing and learning about the history of the location. The casks in the winery were signed by different famous figures, like Orson Welles and Steven Spielberg!  
The tapas were also delicious treats and it was fun to experience because you could have a lot of small bites and taste a lot of different flavors and recipes all at once. I am a big seafood fan, so I was most excited by the fresh mussels, and fried calamari! Another Spanish specialty is paella, which is a rice dish that often has seafood or pork in it.